Aid worker caught 'smuggling' 4yo Afghan refugee out of Calais faces French court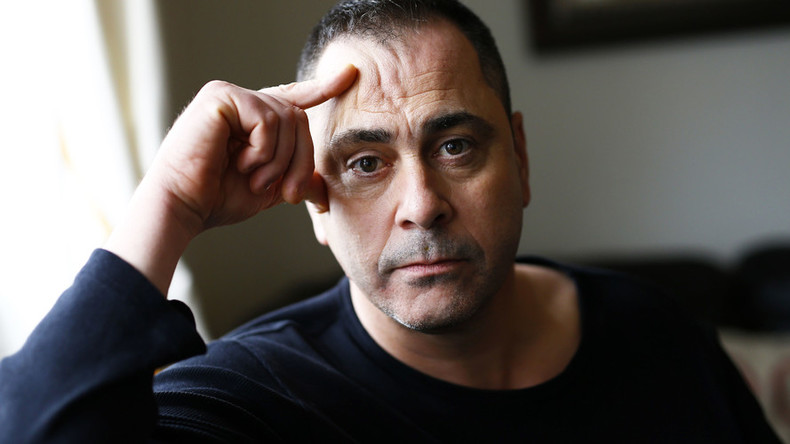 A British ex-soldier who tried to bring a young Afghan girl into the UK at the request of her father will be tried in France on Thursday on a charge of unlawful immigration and could face up to five years in prison.
The case comes as debate across Europe remains fraught over the most serious refugee crisis the continent has seen since 1945.
Former soldier Rob Lawrie, 49, met four-year-old Bahar Ahmadi when he came to donate supplies to the so-called Jungle refugee camp in the French port of Calais last year. The little girl reportedly followed the aid worker around the camp, and forged a friendship with him.
Lawrie had embarked on regular trips to the Jungle to deliver clothes and food, and also to help its residents build pallet shacks. After the Afghan girl's father pleaded with him to deliver Bahar to her relatives in Britain, Lawrie initially refused.
But as the poor conditions in the camp became all the more apparent with the onset of winter, he eventually changed his mind, according to his lawyer. On October 24 Lawrie concealed the youngster in his van and set off to return to Britain.
As the journey unfolded he was stopped by French border police, who also found two Eritrean men in the back of his vehicle. The officers sent the Afghan girl back to her father, arrested Lawrie, and detained him for five days. He was eventually released on bail pending a trial in the coastal French district of Boulogne-sur-Mer on January 14.
'He wanted to save her'
Lawrie's lawyer Lucie Abassade said her client has always admitted attempting to bring the girl to Britain.
"But French law ... says that if you help someone in danger and you're not being paid, by giving them food or shelter or safeguarding their physical integrity, you can't be charged with anything," she told Reuters on Tuesday.
"I'm going to say Mr. Lawrie did exactly that. He wanted to rescue a little girl, he wanted to save her ... by bringing her to her relatives in the UK. That will be our main point (in court) on Thursday."
Lawrie, who is a father of four, could face up to five years in prison and fine of £22,500 (US$32,800) for attempting to reunite the little girl with her relatives in the UK.
He began helping refugees after he was confronted by the shocking death of drowned Syrian toddler Aylan Kurdi. The three-year-old's lifeless body was discovered washed up on a beach near the Turkish town of Bodrum on September 2.
Kurdi was one of 12 Syrians who perished trying to make their way to the Greek island of Kos. Images depicting his corpse provoked outrage worldwide and encapsulated the huge risks refugees are taking to reach safety.
'Governments must do more to help refugees'
Speaking to RT in November, Lawrie said the Jungle is effectively a chemical wasteland. He described the small Afghan girl he tried to bring to Britain as "absolutely beautiful," and said the circumstances that had befallen her in the camp were simply "not right."
As he prepared to make his way back to Britain, he said he couldn't leave her behind to face winter in the settlement.
"At that moment in time at 10 o'clock at night under the stars by camp fire, I couldn't leave her there," he said.
Lawrie argued European governments are not doing enough to help child refugees.
"Governments around Europe need to come together and act now not debate it for three months in their warm offices. They need to act now to provide welfare for child refugees," he said.
"Winter is coming. There will be deaths of children this winter in Europe in refugee camps if politicians do not act now."
A call for leniency
Lawrie's lawyer said she is certain he would not attempt to try to smuggle refugees in the future.
"All this story has been a nightmare for him, the consequences of it have been really hard for him," she said.
"So I am positive he is not going to do it again. He is willing to keep helping refugees in a legal way but he is never going to try to help this way ever again because the consequences have been too harsh."
In the wake of Lawrie's arrest, a petition demanding he be spared a prison sentence was sent to France's Minister for Justice Christiane Taubira and Prime Minister David Cameron.
It called on the French court system to scrap the charges against the ex-soldier and for the British government to intervene. It had attracted 118,411 signatures by January 13. A second petition asking for leniency for Lawrie had attracted close to 32,000 signatures.
You can share this story on social media: