Safe sex work: Britain declares 1st permanent, legalized 'red light district' open for business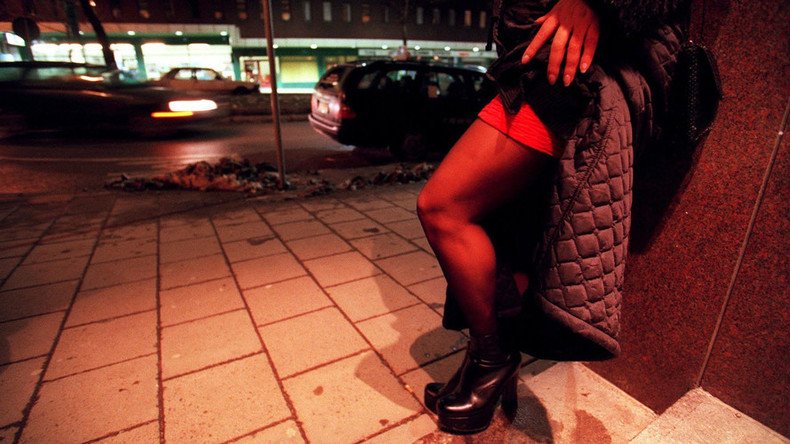 A pilot scheme in Leeds to allow sex workers to ply their trade on the streets without fear of arrest will continue indefinitely after the council announced it had improved the safety of prostitutes and made it easier for them to report crimes.
The scheme, piloted by police and the local council, allows prostitutes to work in a "managed area" between 7pm and 7am.
The decision comes just three weeks after a sex worker was murdered in Holbeck, an area in the center of the city. West Yorkshire Police Superintendent Sam Millar called the scheme "brave" and pioneering.
"Having gone through years and years of enforcement, which hasn't achieved the outcomes of breaking the cycle of sex work, we wanted to do something different which might help us better achieve those outcomes, to be brave and take some risks."
Councilor Mark Dobson said although the scheme is not a "universal cure-all," it offers a "pragmatic approach" to the issue.
The council says the scheme has improved community relations, the safety of sex workers and allowed prostitutes to report incidents of harassment without facing recrimination.
Police in the area will no longer issue cautions or make arrests for soliciting during the working hours specified in the area.
Millar said the priority for the scheme was making sex work safer.
"Our job is to keep people safe and that applies when people put themselves in risky situations," he said.
A female police officer has also been specially appointed to handle cases involving sex workers and to ensure their safety.
However, the scheme has been criticized by local businesses, who say that they find drug detritus and illegal activity near their premises.
Greg Adams, managing director of workplace products firm AB4, told the MailOnline he was "horrified" by the scheme.
"I was genuinely horrified," he said. "As far as I am concerned the council and police are breaking the law by turning a blind eye to soliciting. There have been many incidents."
"People are having sex next to cars and up against buildings. Many are drug users and the evidence of drugs is there to see."
The council says the number of complaints it receives in the area has fallen since the scheme was introduced.
You can share this story on social media: