Corbyn backs anti-nukes rally amid fresh Shadow Cabinet resignations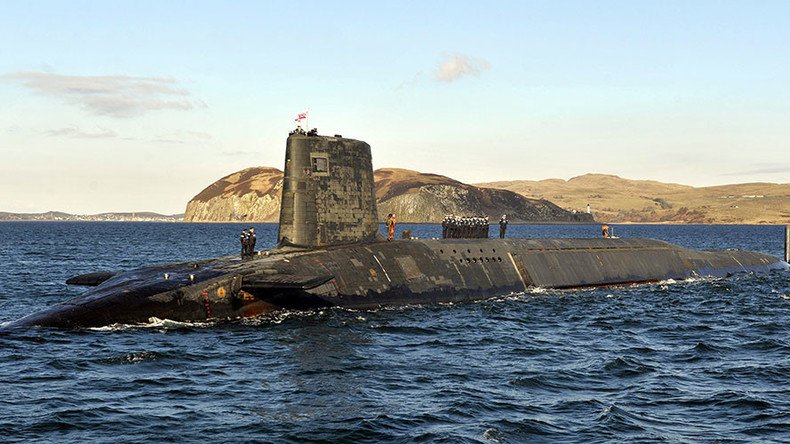 Labour Party leader Jeremy Corbyn has backed a mass Campaign for Nuclear Disarmament (CND) rally opposing the renewal of Britain's Trident nuclear arsenal amid a flurry of resignations and threats from right-wing shadow ministers.
Corbyn told the BBC on Monday that Britain could play a part in achieving a nuclear-free world.
"Let's get the discussion and debate out there," he said.
"I want [Labour] members to have a big say in it. Whether that comes as a vote of individual members, or a vote at conference, that will be decided. I have not made up my mind on that.
"My whole election program was based on the need for ordinary people to be able to participate much more in politics, so that leaders don't go away and write policy, so that executive groups don't go off and decide what the policy is, ordinary people do," he said.
His comments indicate he may push for a ballot of the entire Labour membership to decide on the party's nuclear weapons policy.
A vote to rid Britain of nukes would end 25 years of pro-nuclear Labour policy, a prospect which has rattled many on the party's right-wing.
Senior MPs from the Blairite quarters of the party have previously said Trident is a "fundamental red line" they will not compromise on.
Corbyn's comments come as two more Shadow Cabinet figures tendered their resignations. Shadow Attorney General Catherine McKinnell was the most senior to quit, citing concerns over the party's "direction and internal conflict."
She claimed Labour is taking an "increasingly negative path."
She was the fourth to resign since last week's Shadow Cabinet reshuffle after two junior shadow ministers, Stephan Doughty and Jonathon Reynolds, threw in the towel over the sacking of Tony Blair loyalist Pat McFadden as Europe minister. Shadow Armed Forces Minister Kevan Jones also returned to the backbenches.
The fifth Shadow Cabinet figure to go, also on Monday, was Dewsbury MP Paula Sherriff, who was serving as the parliamentary private secretary (PPS) for John Trickett MP.
On Sunday, Alison McGovern MP acted prematurely, attempting to resign from a role overseeing party policy on child poverty that hadn't yet been established. She did so while condemning Shadow Chancellor John McDonnell, who had branded Progress, a Blairite faction within Labour, a "hard right" group.
Others who have hinted at resignations, particularly in relation to nuclear weapons policy, include the Shadow Work and Pensions Secretary Owen Smith and Shadow Justice Secretary Lord Falconer.
Falconer, who once shared a flat with former PM Tony Blair, told the BBC on Sunday: "I am clear that I support Trident remaining."
The anti-Trident demonstration will be held in Trafalgar Square on February 27.
You can share this story on social media: