Organs for human transplant grown in sheep & pigs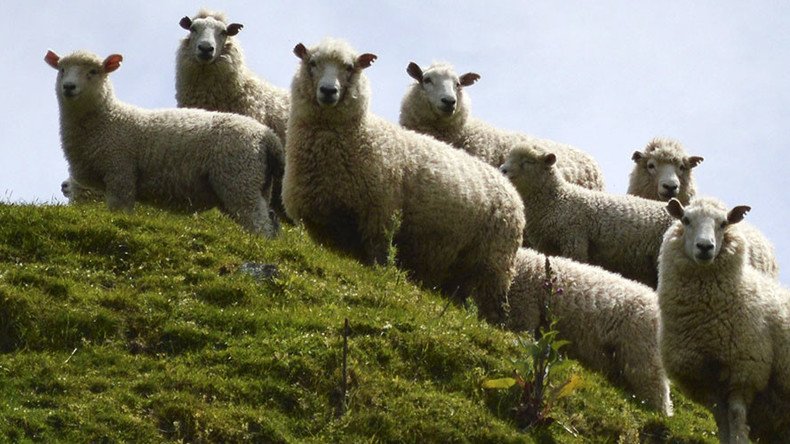 Organs which could be used for human transplants are being grown in farm animals for the first time in an attempt to solve the global shortage of donors and push the boundaries of medical science, it has been revealed.
Some 50 sheep and pigs have been implanted with the embryos of human/animal 'chimera'. Scientists hope the genetically-modified beasts will grow human organs suitable for transplant.
While the experimental science has not yet taken place in the UK, the government's animal research advisers are expected to give the technique the thumbs up when they publish legal guidelines on the practice this week.
However, animal rights groups have called the methods 'Frankenscience', arguing it is cruel to create genetically-modified animals.
National Health Service (NHS) figures show 429 people died in 2014 while waiting for an organ transplant in Britain. Animal-grown organs could radically reduce this number.
Twenty farm animals in the US and roughly 30 more worldwide have been impregnated with the chimera embryos, the MIT Technology Review estimates. In the US, the livestock have been impregnated at university research labs.
In order to create the chimeras, scientists first remove the genes for a specific organ from an animal embryo. They then replace these with human stem cells. The modified embryo is then placed in the womb of a sheep or pig, where it grows containing a human organ.
As yet, none of these chimeras have been born. Scientists predict it may be several years before their safety for use in humans is tested.
Assistant professor of animal science at the University of California, Pablo Ross, said they are currently only allowed to grow the embryos in female pigs for two weeks.
Bruce Whitelaw, a professor at the University of Edinburgh, expressed an interest in the project coming to British universities.
"It is scientifically fascinating and of potential commercial interest, and offers much for healthy, productive social debate," he said.
However, Julia Baines from animal protection society PETA UK called the creation of such hybrids "Frankenscience."
"Creating human-animal hybrids is bad for people and worse for animals. To create animals containing human material, animal mothers undergo invasive procedures to harvest their eggs and implant embryos. These animals have exactly the same capacity to feel pain and suffer as any other animal, including humans," Baines said.
You can share this story on social media: