Top Cat: Feisty feline from UK supermarket becomes new internet celebrity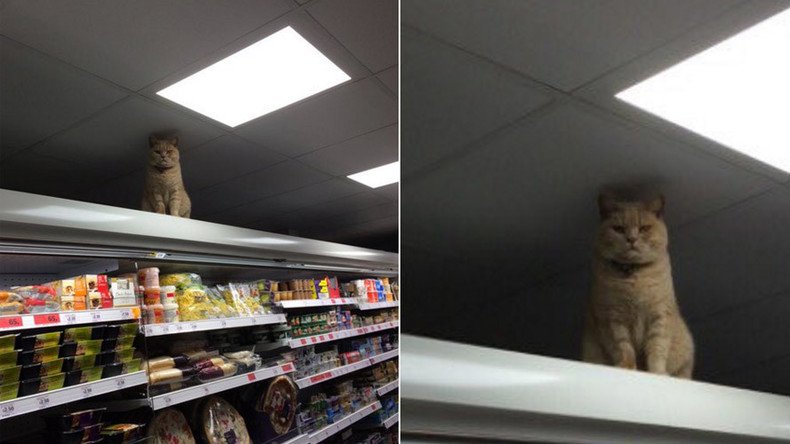 A Sainsbury's store in Brockley has had an unwelcome visitor return to its shelves. Ollie Oliver became a social media sensation in November for his bossy and grumpy demeanor after he immediately returned to the store after being removed by security.
Well now, after a two month rest, he's back with a vengeance.
Sainsbury's management is not too happy about his return saying he is a "health and safety risk".
"He lives in the house next door and he's in here every day, all the time. He's not allowed to be here, the staff like him, but he is a health and safety risk." a store spokesperson said.
READ MORE:Feline film night: NYC movie goers can cuddle up with furry friends
The I Love SE4" Facebook group , ran by residents of Brockley says he should be a "Brockley tourist attraction", with one user saying "Forget Grumpy cat WE have Brockley cat!!!"
Ollie found overnight fame in November after his picture was posted online after he sauntered into the store and claimed his place on a sweet shelf.
Security removed him but it wasn't long before he came back in.
His owner took to Twitter to reassure his new fans he had a loving home.
But the cat with attitude seems content in making Sainsbury's a regular pitstop.
READ MORE:PETA up bounty to nab 'twisted' Cat Ripper of Croydon
You can share this story on social media: