PETA up bounty to nab 'twisted' Cat Ripper of Croydon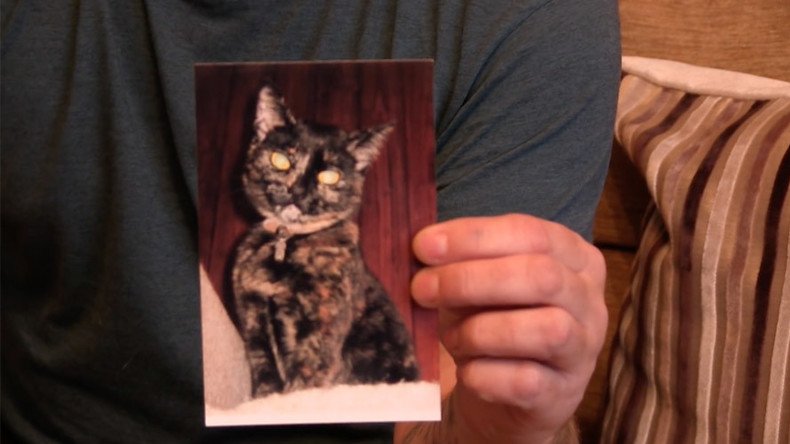 A sadistic killer is believed to have butchered as many as 32 cats in the Croydon area of south London.
Animal rights group PETA is offering £5,000 for information leading to the arrest and conviction of the "twisted individual", known as the 'Cat Ripper of Croydon'.
It is a £3,000 increase on a December reward to nab the animal abuser, or abusers, who "pose a serious threat to whole community", say the welfare organisation.
In recent months, there have been reports of a number of felines being found decapitated or disemboweled.
Distraught pet owner Wayne Byrant spoke out about his loss when his cat was beheaded last October.
It is feared the person may be following a deadly pattern of harming animals observed in serial killers such as Fred West who, along with wife Rosemary, abused, tortured, murdered and buried women at his "House of Horrors" in Gloucester between the 1960s and 1980s.
The Sun reports how some of the mutilated animals have turned up near doorsteps of residents, while one pet was discovered "partly decapitated in a box".
Reports of attacks on the defenseless creatures go back two years and PETA believes "more deaths are imminent."
A petition urging local authorities to hunt down the 'Ripper' has garnered nearly 40,000 signatures and the Metropolitan police are now investigating.
"It's imperative that any community faced with such sadistic and violent acts take measures to find the culprit and bring him or her to justice," PETA associate director, Elisa Allen said in a statement.
The statement added: "Because animals cannot report being abused and can do little to fight back, violent people sometimes use them as 'practice' victims."
PETA is now urging pet owners to keep a "watchful eye" on their animal companions and to keep them indoors.
A map of crime scenes by the Croydon Advertiser and South Norwood Animal Rights and Liberty Group reveal details of 11 gruesome cat slayings.
It shows how domestic cats Missy and Oscar were found with no "head or tail" in the London borough as recently as last November and December.
One cat, identified as Ukiyo, reportedly had its belly slit in the Addiscombe area.
Missy's 18-year-old owner Keeley Emerson later told The Sun: "I'd had Missy since I was nine - we'd grown up together. To lose her like this is just horrifying.
"Missy had been gone for a few days but I didn't expect this. I hate to think about how she died.
"When my mum told me how she was found, I couldn't stop screaming and then I just felt sick."
You can share this story on social media: