RAF jets may head for Japan as UK seeks Asia influence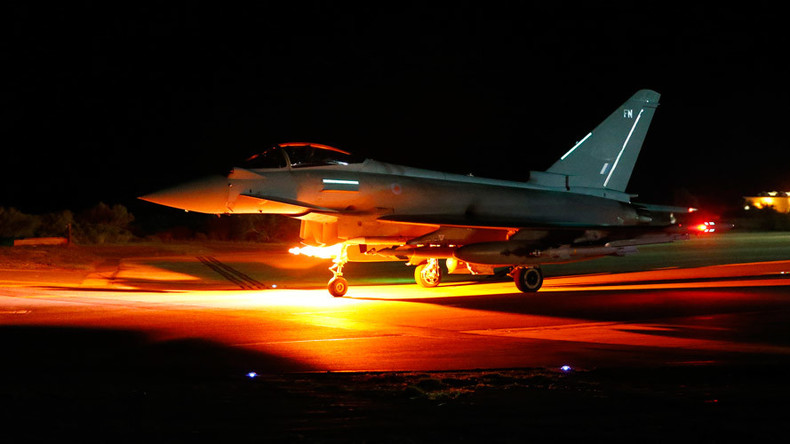 UK combat aircraft may be sent to Japan for the first time in decades to extend British influence in the region against a backdrop of tensions between the West, China and North Korea.
It would be the first time UK fighter jets have deployed to Japan since the end of the Cold War.
Chinese naval activity in the South China Sea has increased in recent years, while North Korea, which claimed on Thursday to have tested its first hydrogen bomb, remains belligerent. Japan has responded by upping its defense spending and revising its pacifistic post-1945 constitution.
British Defence Secretary Michael Fallon began a visit to Tokyo on Friday. He told the Telegraph newspaper the deployment is not a response to China or North Korea, but rather to "significantly deepen defense cooperation between our two nations."
However, he also indicated that overflight and freedom of navigation in the increasingly contested South China Sea were non-negotiable, saying any attempt to restrict air or sea travel in the area would be seen as a "red flag."
The Ministry of Defence (MoD) says if aircraft are not sent then Japanese troops will take part in NATO training in Europe instead.
The two nations will also engage in personnel exchange programs, design a missile together and allow each other access to military facilities.
The rapid rise of China as a global economic powerhouse has led to greater posturing by the West and a military reorientation known, in academic and strategic circles, as the 'Pivot to Asia.'
In July 2015, it emerged that the UK was planning to exert itself in the Far East, a region from which it had largely militarily withdrawn after colonial rule in the 1950s.
At the time, the government announced military exercises around Malaysia as well as increasing efforts to strengthen commercial interests.
Last year also saw the UK's Skynet satellite positioned over the region. The Skynet 5A systems are designed to allow secure communications capacity for Britain's regional allies.
"The Skynet 5 constellation consists of the world's most powerful, nuclear hardened and protected, military X-band and UHF satellites," Colin Paynter, head of the satellite's manufacturer Airbus Space and Defence, said at the time.
"With the move of Skynet 5A, we will expand the availability of our premium secure MILSATCOM services to allied nations in the region who need high grade resilient and secure communications services to complement their existing systems."


You can share this story on social media: