Britain reestablishes military footprint 'East of Suez' for Malaysia war games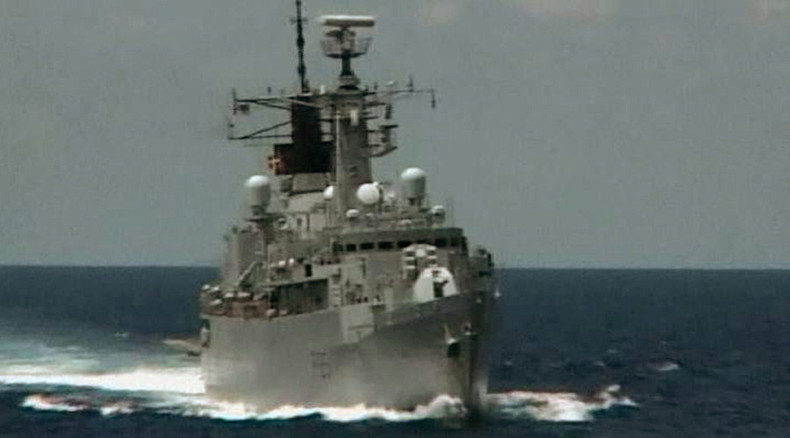 Doubling UK military involvement in Far East training exercises is just the first step towards reestablishing Britain's global strategic footprint, UK officials claim.
Prime Minister David Cameron has spent the past week on an official trip around Asia, strengthening commercial ties with a number of states in the region.
But he has also spent time focusing on the Five Powers military alliance composed of traditional partners Australia and New Zealand, as well as regional powers Malaysia and Singapore.
He is expected to commit Royal Marines, Royal Navy divers and Typhoon fighter planes to Exercise Bersama Lima, a cooperative series of war games to be held in Malaysia next year.
The Five Powers alliance was originally formed in 1971 to support Singapore and Malaysia against a feared communist takeover once Britain withdrew west from its colonial role in the region.
"This is us looking back East of Suez, thinking about where future threats and different challenges [may appear in] the world," an unnamed official told The Telegraph.
Much has been made in strategic and academic circles in recent years of the so-called "pivot to Asia" – a strategic reorientation of military power, led by the US, toward an increasingly powerful China.
As part of a broad program of increased cooperation with Asian and Pacific allies, the UK has begun to relocate its high-tech constellation of Skynet security satellites over Asia.
The Skynet 5A systems are designed to allow secure communications capacity for Britain's regional allies.
Airbus Defence and Space, the arm firms which operates the satellites for the UK Ministry of Defence (MoD), announced on Tuesday that the planned 67,000-kilometer move is progressing well.
The satellites will also provide security overwatch for another alliance: the Five Eyes, which is comprised of the UK, USA, Australia, New Zealand and Canada.
In a statement on the satellites capabilities and mission, Colin Paynter, head of Airbus Space and Defence, said: "The Skynet 5 constellation consists of the world's most powerful, nuclear hardened and protected, military X-band and UHF satellites.
"With the move of Skynet 5A, we will expand the availability of our premium secure MILSATCOM services to allied nations in the region who need high grade resilient and secure communications services to complement their existing systems."