UK asylum requests soar to 5,000 per month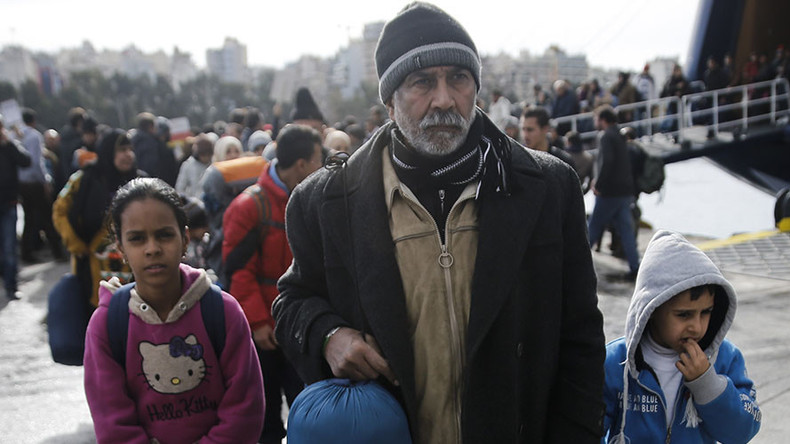 For the first time in six years the number of people seeking asylum in the UK has surpassed 5,000 per month, according to new figures.
In October, some 5,095 applicants and their dependents made claims to settle in Britain, according to information released by the EU's data agency. The number is the highest since January 2009, the Press Association reports.
The figures, from Eurostat, suggest 164 refugees and migrants are applying for asylum every day. October's influx showed a rise of nearly 2,000 applications, with 4,055 applications processed in the UK in September.
It also shows a marked difference from the beginning of January 2015, when 2,700 refugees and migrants launched applications for asylum.
The figures come as the ongoing refugee and migrant crisis has seen more than one million individuals fleeing instability and war arrive in Europe during 2015, and the number is expected to rise as Syria enters its fifth year of civil war.
The Eurostat figures show that in October 530 Syrian refugees and their dependents applied for asylum in the UK. This is five times the number of Syrian refugees the UK has resettled as part of its effort to house those displaced by the war.
Some 630 Eritreans also filed for asylum in the UK during October.
The figures show that across Europe more than 150,000 claims were made for asylum during October. Of all EU members, Britain had the eighth highest number of applications.
Germany topped the list, with 54,870 applications lodged in October, with Sweden (39,055), Italy (10,440), Netherlands (10,160), France (8,060), Finland (7,005) and Belgium (6,020) following as the countries receiving most applications.
The figure for the UK is almost five times higher than Greece, where many refugees and migrants arrive from outside the EU, suggesting that most head for northern Europe in search of asylum.
Prime Minister David Cameron has pledged to take 20,000 refugees before 2020, but his resolution has been criticized as "too little, too late."
The government has also been urged by MPs to take 3,000 lone children.
In December, it was revealed that thousands of asylum seekers are no longer in contact with local authorities and cannot be accounted for. Caseworkers said there are nearly 10,000 cases in the UK of asylum seekers and their dependents not being in contact with the Home Office.
You can share this story on social media: