Asylum seekers can't open bank accounts, left in debt & homeless – Refugee Council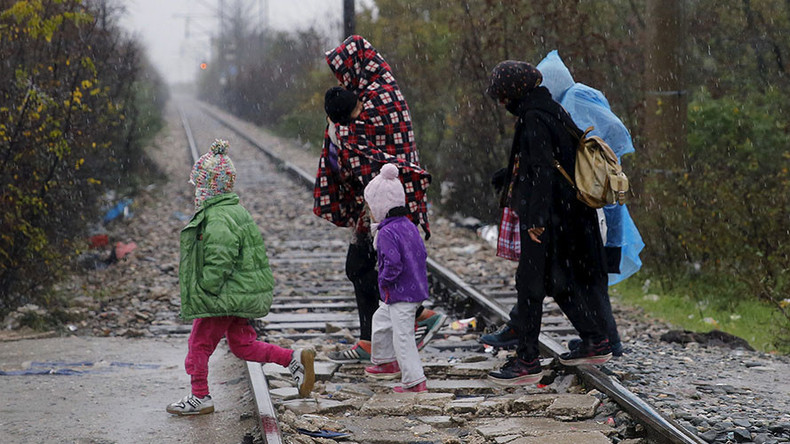 A majority of newly arrived refugees in Britain either end up in severe debt or sleeping on the streets, as they are ineligible to open bank accounts, the Refugee Council has revealed.
Several asylum seekers, who believed their lives were about to change for the better, have found themselves sleeping rough days after arriving in Britain.
The Refugee Council reports that many refugees have problems opening bank accounts, from where they can access wages or benefits because they do not possess forms of identification recognized in the UK.
The only proof of identity many newly successful refugees have is the Biometric Residence Permit (BRP).
Many banks in Britain do not recognize this form of ID despite it resembling a UK driving license, which includes an image, full name, date of birth and refugee status.
As a result, many migrants are unable to apply for jobs or benefits, leaving them homeless, in debt and begging.
Commenting on the crisis, Refugee Council head of integration Andrew Lawton said: "Bank staff are not very familiar with the biometric ID cards, they haven't seen it before.
"The usual way of opening a bank account involves seeing a passport. Most people can provide that easily, but the nature of being a refugee means you usually can't. You don't have any history in this country, so you won't have any other documents to support this," he told the Guardian.
He added that many of the refugees facing these difficulties don't speak English very well and are unaware of their rights.
"They don't necessarily understand their rights and entitlements, so it's very difficult to insist," he said.
The British Bankers' Association (BBA) said it is keen to do more to help refugees fleeing war-torn countries.
"Banks have to undertake thorough checks before opening accounts in order to comply with strict anti-money laundering rules and other requirements. We are actively engaging with the Home Office to establish how the process for refugees can be further improved," its spokesperson said.
You can share this story on social media: