'Legal tightrope': N. Irish medics fear life imprisonment over abortion advice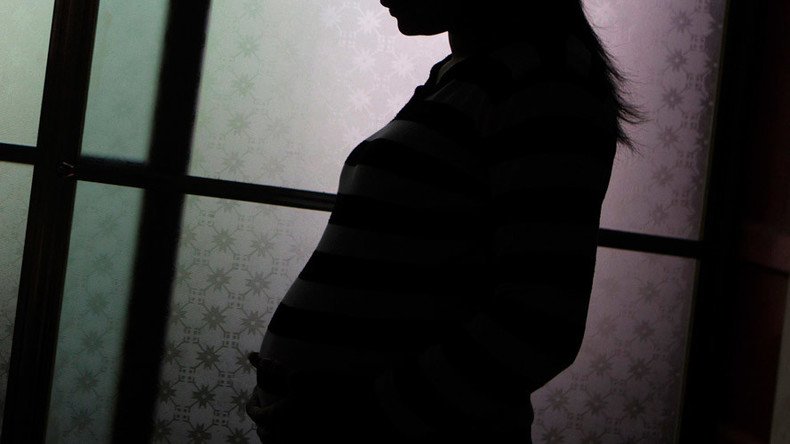 Medics in Northern Ireland are anxious they could face imprisonment for offering advice to women who are seeking an abortion, healthcare leaders have warned.
Doctors are fearful the provision of advice about abortion clinics in England could prove illegal under Northern Irish law.
The number of legal abortions being conducted in the region has dropped by fifty percent over the past 24 months because doctors and midwives are alarmed by punitive guidelines concerning abortion in the jurisdiction.
The guidelines were published in early 2013 by Northern Ireland's health minister Edwin Poots.
"It is important for practitioners to appreciate that anyone who unlawfully performs a termination of pregnancy is liable to criminal prosecution with a maximum penalty of life imprisonment," the document states.
Although the guidelines were never implemented, doctors told the Guardian they have had a "chilling effect" on healthcare staff who became reluctant to conduct abortions that previously would have been considered standard.
Speaking to the paper, Carolyn Bailie of the Northern Ireland committee of the Royal College of Obstetricians and Gynaecologists warned Northern Irish medics are living in a climate of fear.
"There is a real sense of fear and concern that one of us could end up in prison," she said.
Chair of the Royal College of GPs in Northern Ireland John O'Kelly told the paper medics in Northern Ireland are walking "a legal tightrope."
"It is difficult for us to advise our patients – if you offer them advice on who to contact, are you breaking the law? We don't know," he said.
In February 2015, Amnesty International branded Northern Ireland's abortion laws the harshest in Europe and said they must be urgently reformed.
The following November, Belfast High Court ruled that Northern Ireland's ban on abortion, even in cases of rape and incest, is "incompatible with human rights." The Northern Ireland Human Rights Commission (NICHRC), which brought the case to the High Court, welcomed the decision at the time.
Britain's Abortion Act 1967 does not extend to Northern Ireland. In contrast to the rest of UK, abortion is only available in Northern Ireland if there is a real risk to the woman's long-term mental or physical health.
Because abortion legislation there is so ambiguous, midwives are reportedly concerned their agreement to assist with an abortion may be criminal. Others say they are anxious they could be prosecuted for procedures they previously helped with as a result of this legal uncertainty.
Obstetricians and gynecologists told the Guardian they feel unable to offer women adequate care in the face of concrete guidance on how the law should be interpreted.
More than 1,000 women travel from Northern Ireland to access abortion services in England each year, according to Department of Health figures. Northern Irish women are also not eligible for NHS funded abortions, and must pay for the procedure at a cost of £900 (US$ 1,500).
You can share this story on social media: