George Orweb: Spiders blamed for blocking CCTV cameras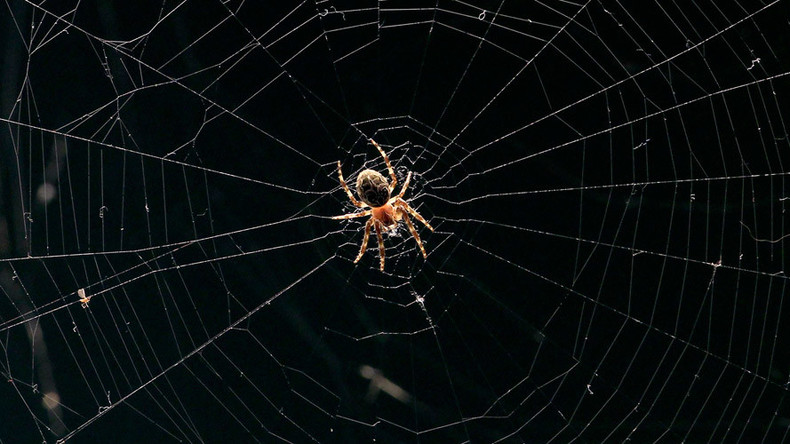 The long arm of the law is being obstructed by the long legs of the spider. Police in the Welsh town of Blaenau Ffestiniog say eight-legged arthropods are hindering their attempts to snare suspects by weaving webs in front of CCTV cameras.
Unless spiders figure out how to communicate with humans, perhaps through a site called "Web-i-links", we may never know if the placement of their silky structures is accidental or an inter-species rebellion against the growing surveillance state.
Footage of their beautiful obstructions was shown during a recent meeting of the Ffestiniog Town Council.
Cambrian News reports the town clerk, or Spider Man as they're being called in the office, will now be in charge of checking the monitors once a week and "thoroughly" cleaning the camera lenses at least four times a year.
While none of the images from Blaenau Ffestiniog were released, other CCTV cameras have captured creations by other 'anonymous' arachnids.
Scientists have found that spiders who want to vary their web design can ingest certain recreational drugs.
And if the spiders don't like the destruction of their domiciles by Welsh officials, they could enlist the help of acid-spitting robotic spiders from the 1984 film Runaway which killed the villain played by Gene Simmons. Fortunately, Tom Selleck and his mustache survived.
Humans have come up with a number of ways to obstruct the Orwellian spy tools.
In the Wikihow article "How to Blind a Surveillance Camera", high-tech solutions like LEDs and lasers are suggested along with low-tech techniques like smearing jelly on the lens and covering it with tape.
You can share this story on social media: