Cameron's response to Saudi executions 'shameful' – Peter Tatchell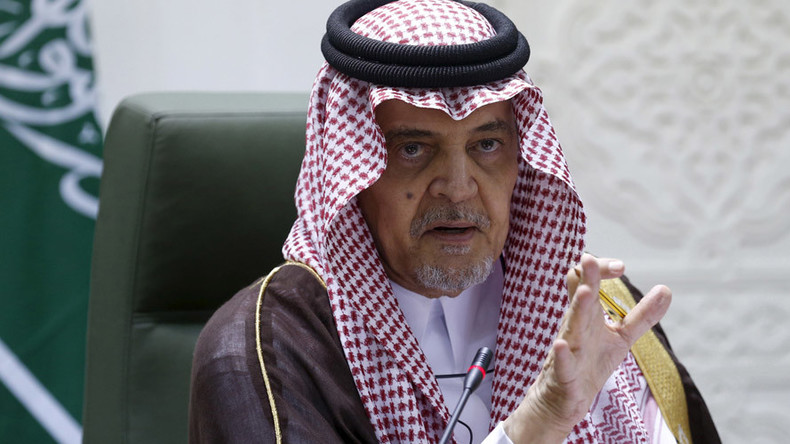 Prime Minister David Cameron's failure to respond to Saudi Arabia's execution of 47 prisoners has been branded "utterly shameful" by a leading human rights campaigner.
Peter Tatchell, who runs a human rights foundation, said the UK government's stance on the killings was "completely immoral." Saudi Arabia carried out the 47 executions, including of prominent Shiite cleric Sheikh Nimr al-Nimr, on Saturday.
Al-Nimr was a noted critic of the Saudi royal family. Iran's supreme leader, Ayatollah Ali Khamenei, warned that al-Nimr's execution would lead to "divine vengeance" on Saudi Arabia, calling him an "oppressed martyr."
His execution sparked riots across the region and, after the Saudi embassy was attacked in Tehran, Saudi Arabia severed all diplomatic ties with Iran.
On Monday, UK Minister for the Middle East Tobias Ellwood said in a statement: "The UK is firmly opposed to the death penalty. We have stressed this to the Saudi authorities and also expressed our disappointment at the mass executions."
Cameron has not yet commented on the executions and the increase in regional tensions.
Human rights group Reprieve said the UK "must not turn a blind eye to such atrocities and must urgently appeal to the kingdom to change course."
Reprieve death penalty team director Maya Foa said: "The Saudi government is continuing to target those who have called for domestic reform in the kingdom, executing at least four of them today. There are now real concerns that those protesters sentenced to death as children could be next in line to face the swordsman's blade. Saudi Arabia's allies – including the US and UK – must not turn a blind eye to such atrocities and must urgently appeal to the kingdom to change course."
The incident has also prompted calls for the British government to clarify its role in voting to accept Saudi Arabia onto the UN Human Rights Council.
Revelations from WikiLeaks last year suggested that the UK was involved in a vote-trading deal to ensure both Saudi Arabia and the UK would end up on the panel.
Green Party leader Natalie Bennett said Saudi Arabia's position on the panel was "one of many issued raised by the mass executions," and called for a public inquiry into the 2013 vote.
"In light of the weekend's events, the government should be launching an inquiry to establish who made the decision to so abuse the UN process and the principle of universal human rights. The results of this inquiry must be published."
You can share this story on social media: