'Any differences?' Iran Supreme Leader's cartoon equates ISIS with Saudi Arabia after executions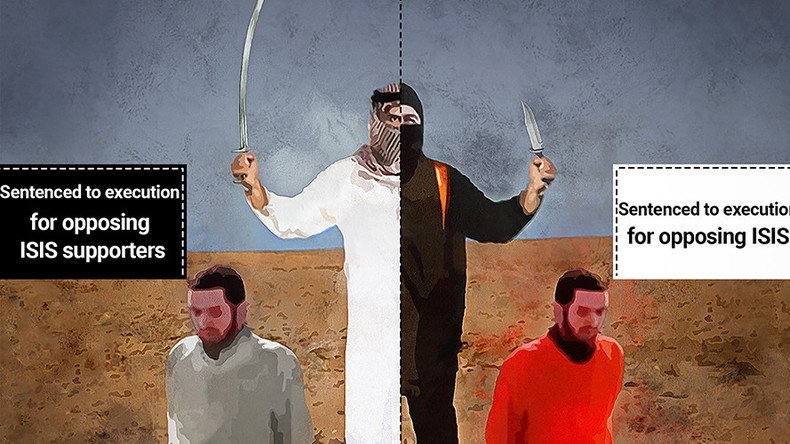 Iran's Supreme Leader, Ayatollah Ali Khamenei, has released an incendiary cartoon comparing Saudi Arabia to Islamic State, after Riyadh carried out a death sentence against opposition Shia cleric Sheikh Nimr al-Nimr.
The satirical picture showing Saudi and Islamic State (IS, formerly ISIS/ISIL) executioners standing side-by-side, with English captions reading "Any differences?" was published on his official website on Saturday. Khamenei also released a statement on Sunday promising "divine" retribution against Sunni powerhouse Saudi Arabia – Iran's regional archrival.
Doubtlessly, unfairly-spilled blood of oppressed martyr #SheikhNimr will affect rapidly & Divine revenge will seize Saudi politicians.

— Khamenei.ir (@khamenei_ir) January 3, 2016
"Sheikh Nimr will undoubtedly receive the grace of God and the hands of divine vengeance will surely snatch – by their necks – those cruel individuals who took his life and this is a source of comfort for us," said Khamenei, who has greater political power than the president of Iran and status as a leading religious authority.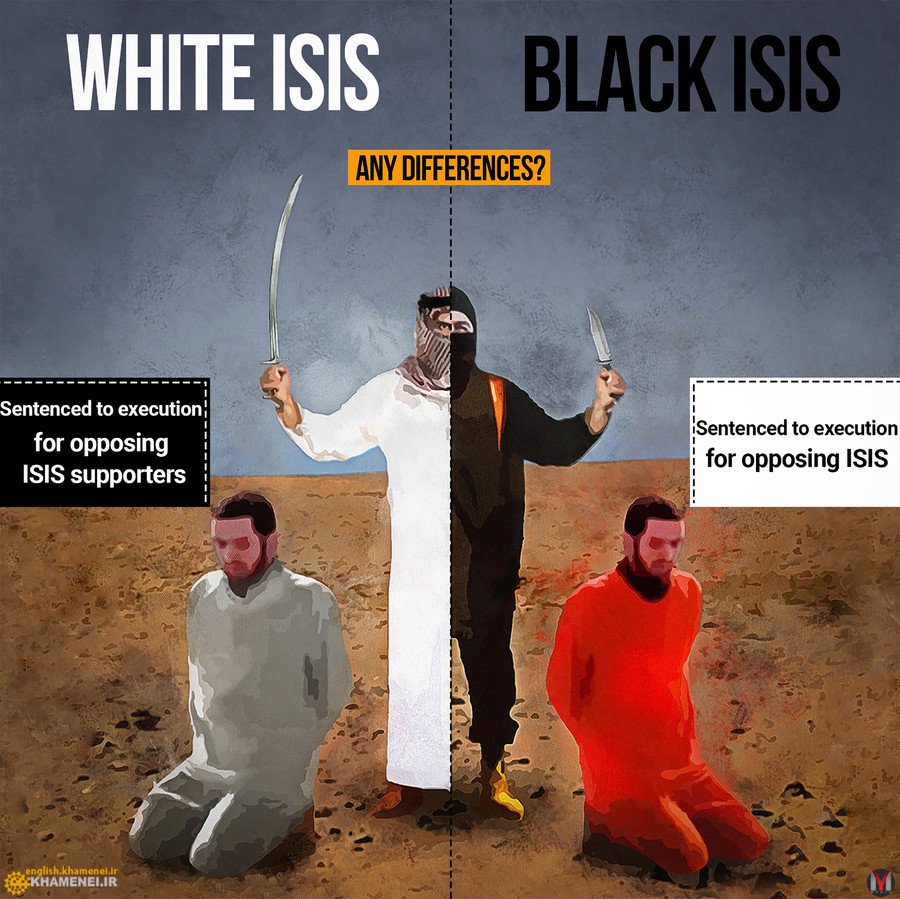 Nimr was among 47 people beheaded or shot by firing squad across Saudi Arabia on Saturday - the largest number of individuals executed in a single day since 1980. All but four of the condemned were convicted as Al-Qaeda members, while Nimr and three other Shias were accused of inciting riots among Saudi Arabia's Shia minority between 2010 and 2012, when Nimr was arrested.
I hereby condemn #SheikhNimr's execution & send my condolences to his family & Muslim world. This act violates human rights & Islamic values

— Hassan Rouhani (@HassanRouhani) January 3, 2016
The execution of Nimr, a public figure popular with youths, alongside terrorists responsible for a series of bombings carried out between 2003 and 2006, provoked additional outrage in the Shia world. Iran summoned the Saudi ambassador, and just hours later, a mob set fire to the Saudi embassy in Tehran, chanting "Death to Al Saud!" – the ruling family of Saudi Arabia.
"This oppressed scholar had neither invited people to armed movement, nor was involved in covert plots," said Khamenei. "Sheikh Nimr martyrdom and unfair bloodshed is a political mistake by Saudi Arabia. Those truly concerned about the destiny of humans must watch Saudi crimes and avoid indifference towards them."
Iran's Supreme Leader also listed the bombing campaign led by Saudi Arabia in Yemen, and its army's buttressing of the Bahraini regime, as additional transgressions by Riyadh.
Khamenei is not the first to draw comparisons between the militants of Islamic State, who are rampaging through nearby Syria and Iraq, and Saudi Arabia, since both espouse a very similar Wahhabi ideology, and consequently share comparable legal and criminal codes, despite being sworn enemies.
According to public sources, Saudi Arabia executed at least 157 people last year, the most in two decades, predominantly by beheading, the same technique favored by Islamic State.
You can share this story on social media: