Secrets censored for 30 years reveal dark history of UK 'terrorism'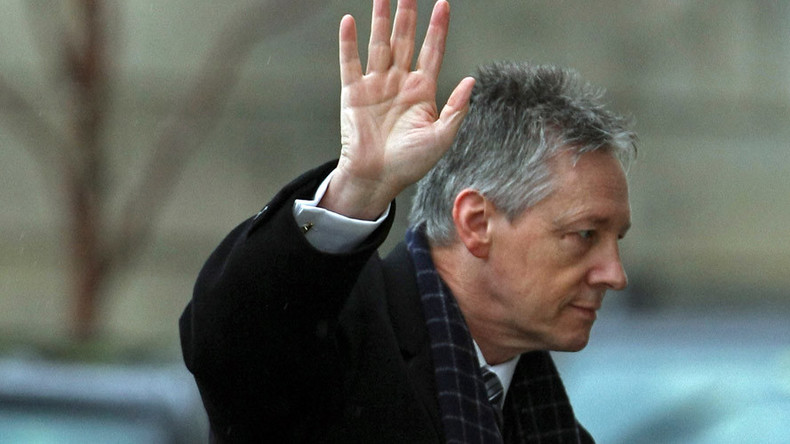 Documents censored by the Irish government for 30 years and now released to the public reveal a tumultuous island mired in a decades-long struggle with the UK.
The "30-year rule" allows the government to withhold information from its citizens and will soon be reduced to 20 years, in line with the UK's recent change in its law.
This week, state papers released by Ireland's National Archives and reviewed by RTÉ journalists showed what government officials really thought about the historic Anglo-Irish Agreement signed that year, described as a "substantial invasion of British Sovereignty in Northern Ireland".
British Secretary of State for Northern Ireland Tom King said there had been "a guarded welcome" from the nationalist community and "a hostile reception from the unionist community".
Irish Foreign Affairs minister Peter Barry said he wasn't surprised by the unionist reaction and warned about the future leader of the Democratic Unionist Party (DUP), Peter Robinson.
"The unionist reaction wasn't any worse than I had expected," the report quotes Minister Barry. "The Irish government is the hate organisation for unionists. I think the steam has run out of (Ian) Paisley, but Robinson is a dangerous man. He appears to be taking over the DUP and is much harder than Paisley."
Some 23 years later his prediction came true as Robinson, a former paramilitary, became the hard-line leader of the DUP and eventually, First Minister of Northern Ireland.
Robinson last month announced he was resigning from both positions amid accusations of financial impropriety and recent health issues. Five years ago, he lost his seat in Westminster after his wife Iris, aka "Mrs. Robinson", was caught up in a sex scandal with a 19-year-old man.
The censored documents also revealed the lives of prominent members of SDLP, the leading nationalist party at the time, were in danger.
The report of an October 23 lunch with SDLP leader Seamus Mallon and a senior civil servant said: "There may be loyalist assassination attempts on prominent members of the SDLP, including himself and on those people in Dublin who are believed to be involved in implementation of an agreement."
The thoughts of British Prime Minister Margaret Thatcher were also captured in a report written by the Irish Ambassador to the UK, Noel Dorr, after his meeting with Lord Gowrie, a minister from Thatcher's cabinet.
"Thatcher has no sense of history, but she really does like the Taoiseach (Irish Prime Minister)," Gowrie reportedly said. "She thinks him essentially 'a good man' and 'goodness' does matter greatly to her."
Gowrie also told a senior Irish diplomat that the British agency GCHQ was spying on Irish diplomats and government officials including contents of a coded telex sent from the Irish Embassy.
Previously-released classified documents showed Thatcher "fought terror with terror" through MI5 and the Royal Ulster Constabulary (Northern Ireland's police force) by arming paramilitaries and covering up their deadly deeds.
The Department of Foreign Affairs concluded in March 1985 that Thatcher wanted to get on the good side of Irish-American president Ronald Reagan, who showed interest in Northern Ireland's ongoing conflict when they met in the US that year.
READ MORE: Bizarre Cold War moments of UK-US 'special relationship' revealed
The Irish government wrote in late October about the "disturbing tendency" Thatcher had of emphasizing that all decisions about the occupied six counties in Northern Ireland would always be taken by the UK.
Taoiseach Garret Fitzgerald rejected a constituent's idea to have unionist or British government representatives in the Dáil Éireann (the Republic of Ireland's parliament) in Dublin.
The Catholic Church expressed mixed views on the Anglo-Irish Agreement to government officials. Derry Bishop Edward Daly described it as a "magnificent and historic achievement" and "our first real ray of hope for many years" to Taoiseach Fitzgerald, but Father Denis Faul warned the Department of Foreign Affairs that working-class nationalists would view the agreement as something "engineered purely for the SDLP's benefit".
Ironically, these censored documents revealed another act of censorship by the British government against Ireland's national broadcaster RTÉ.
A telex sent to the Department of Foreign Affairs from the Irish Embassy in London tells how RTÉ journalists preparing a program on the case of Annie Maguire, who was being falsely detained for the possession of explosives, were arrested, held at Brixton police station for three hours, and had their interviews confiscated.
The secret documents show how the Irish Embassy pressed the matter with the British authorities so the confiscated film would be returned.
In 2013, Britain decided to reduce the time it censors some government documents to 20 years. Records are being released twice a year until 2022, when the 20-year rule becomes fully operational.
Northern Ireland state papers were also released this week. The most notable revelation was the battle over the name Derry vs. Londonderry.
Documents released Thursday under Australia's 30-year censorship rule revealed its dark homophobic history during the Bjelke-Petersen government.
According to the Brisbane Times, Queensland's Minister for Welfare, Youth and Ethnic Affairs Geoffrey Hugh Muntz said at the time: "As a parent, I would have strong reservations about letting young people compete in a pool that was used for such a sick event as a gay swimming carnival. It seems these people who promote such an immoral, unnatural and deviant lifestyle are turning up everywhere in New South Wales. You'll never hear of a gay Mardi Gras or gay swimming carnival in Queensland."
Homosexuality remained illegal in Queensland for another five years after Muntz's comments.