Richer than a refugee: David Miliband gets lavish £425k to head International Rescue Committee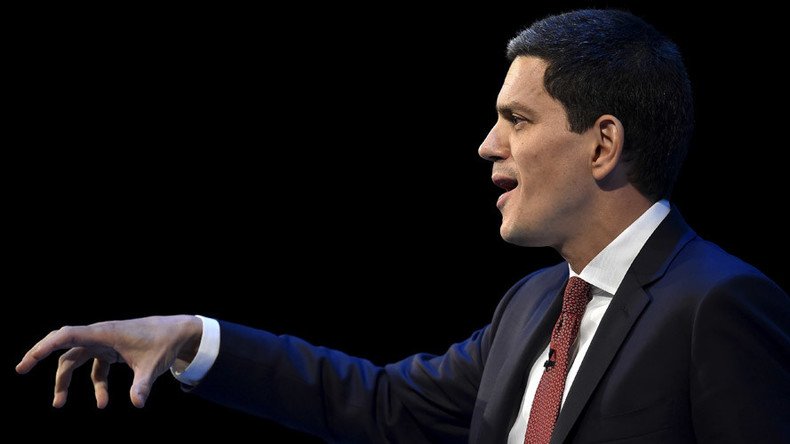 Former Foreign Secretary David Miliband earns almost three times more than the British prime minister in his role as head of a refugee charity in New York, it has been revealed.
The Blairite ex-Labour MP earns $600,000 (£425,000) annually for working a 37-and-a-half hour week as president and CEO of the International Rescue Committee, according to journalist Sebastian Shakespeare of the Daily Mail.
Miliband's salary is almost $200,000 (£135,000) more than his predecessor, George Rupp, who earned $413,000 (£280,000) a year.
Had he stayed on as Foreign Secretary, Miliband would be earning just £134,565 ($198,000) a year.
Miliband's pay has been declared publicly for the first time at the Charities Bureau in New York, where his organization is based.
The International Rescue Committee recently received a $500,000 (£335,000) donation from British comedian and film star Sacha Baron Cohen and his actress wife, Isla Fisher.
Miliband called their gift a "great expression of humanity" at the time, although the figure is not big enough to cover his wages for a single year.
You can share this story on social media: