Britain to strip migrants of benefits while Germany pledges £12.5bn refugee relief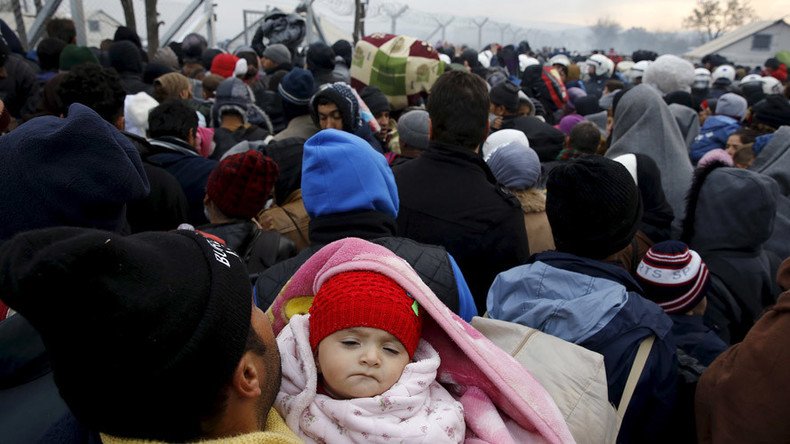 Thousands of teenage migrants in Britain could be denied state benefits as soon as they turn 18 in the hope they'll be forced to leave the country. The Immigration Bill amendment came as Germany announced a huge cash injection to help refugees.
Chancellor Angela Merkel pledged to give an extra £12.5 billion (US$18.5 billion) to help displaced persons seeking asylum in Germany, where up to a million refugees have arrived this year.
By contrast, Britain's Immigration Bill, which is currently being reviewed in the House of Lords, could strip immigrants of their right to state support when they leave care at age 18.
Immigration Minister James Brokenshire said the last-minute changes to the bill are intended to deter adult migrants from staying in the country.
"We are saying that, at the point at which someone becomes an adult, they should be leaving the UK and not stay put within the UK," he told the bill committee in November.
"Obviously, we have a strong desire to work with local authorities and with the young people themselves to support them in their departure from the UK."
The minister has rejected the Labour Party's attempt to scrap the plans. He said abandoning the move would "create obvious incentives for more unaccompanied children to come to the UK to seek asylum, often by dangerous routes controlled by smugglers and traffickers, and for more young asylum seekers to claim falsely to be under 18."
If passed, the plans will see 18-year-olds with failed asylum bids leaving care without further help from the government. They could also see teens whose applications have been granted lose financial help for their university fees.
Labour MP Sarah Champion said the plans were "contrary to what this country stands for."
"It seems a piece of legislation that would make a young person that was a ward of the state the day before their birthday [abandoned] the day after. It seems contrary to what this country stands for.
"It seems a contravention that, because they have come here as an unaccompanied child, they could be cut off from some state support," she added.
In Germany, however, where up to a million refugees have arrived in the last year, authorities have announced a generous funding boost, according to figures obtained by German paper Die Welt.
An extra £12.5 billion will be spent on support services. The lion's share of Europe's refugees arrived in Germany in 2015 after Chancellor Merkel said all persons fleeing the Syrian civil war would be welcome.
The money will go towards housing and feeding the refugees, with some states also allocating funding for teaching, policing and judicial costs.
You can share this story on social media: