2,000 armed police deployed to 'shield London's New Year festivities from terror attack'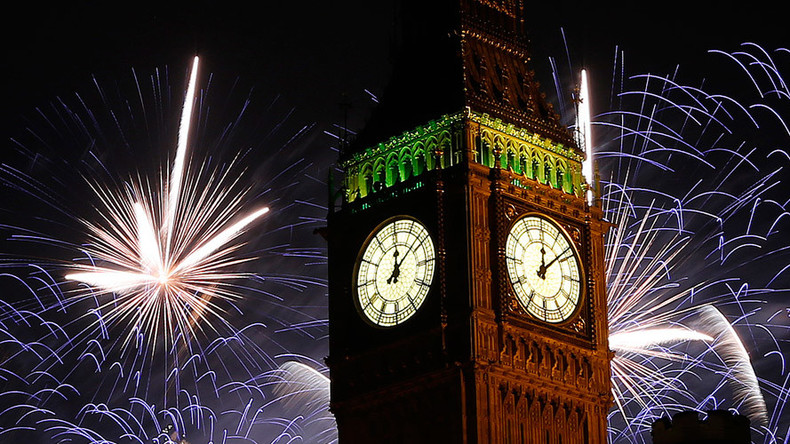 Thousands of police officers will be patrolling London on Thursday night to protect the capital's New Year's Eve celebrations from a terrorist attack, it has emerged.
However, the annual mayor's fireworks display, which attracts thousands of people each year, will actually see fewer officers than last year.
Some 4,200 officers were on duty in 2014 compared with the 3,000 deployed this year.
Scotland Yard and the Mayor of London's office say there will be a greater number of civilian stewards on duty than previous occasions.
The Metropolitan Police has confirmed that every firearms officer in London will be on duty. According to the Times, all 2,000 of them have had their holiday leave canceled.
Met chairman Ken Marsh told the Telegraph the armed officers would provide "greater cover" in case of a terror attack.
"I would ask anyone who is traveling into London for the ticketed New Year's Eve event to arrive in plenty of time," a spokesperson for the Met told the Guardian.
"We will be supporting stewards with additional entry searches to the ticketed event, which is likely to mean it will take longer to get into the viewing areas.
"We will also be working closely with our partners at British Transport Police, who will have additional armed officers in and around central London transport hubs throughout New Year's Eve."
In a statement, Mayor of London Boris Johnson said the capital's fireworks display will be a "momentous occasion, uniting millions of people across the country and overseas."
Members of the public are encouraged to go out and enjoy the firework display, which will be accompanied by the chimes of Big Ben as 2016 arrives.
However, London is one of many cities on alert in Europe. In the past year, at least seven terror plots have been foiled by British security services.
Britain's terror threat level remains severe.
Following the Paris attacks in November, Prime Minister David Cameron said the threat is "very real," adding Britain must not "sit back and wait for them [Islamic State] to attack us."
Other cities around the world have tightened security in an effort to prevent terror attack.
In Belgium, a scheduled annual New Year's Eve fireworks show has been canceled over fears of an attack.
"Unfortunately we have been forced to cancel the fireworks and all that was planned for tomorrow [Thursday] evening," Mayor Yvan Mayeur told Belgian broadcaster RTBF.
"It's better not to take any risks."