British boys accused of stealing Auschwitz artifacts 'could face 10yrs in jail'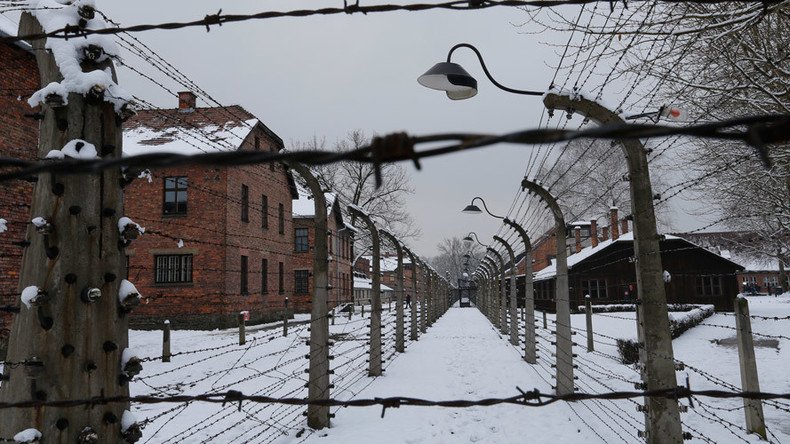 Two British schoolboys accused of stealing artifacts from the former Auschwitz death camp in Poland are to stand trial and could face up to 10 years in prison, prosecutors have revealed.
Ben Thompson and Marcus Dell, both 17 at the time of the alleged theft, were arrested in June after security guards in the camp caught them picking up buttons, fragments of a spoon and a rusted hair clipper from the ground.
The teenagers were on the site of Warehouse No. 5, an area where new arrivals at the World War II death camp were stripped of their belongings.
It is illegal to take items of historical significance from Auschwitz.
The pair, who both attend the Independent Perse School in Cambridge, in the UK, were fined approximately £170 and suspended after they admitted stealing the artifacts.
The boys have since changed their guilty plea and said they were unaware the items had cultural importance.
Polish prosecutors canceled the previous sentence, and announced the pair would stand trial and could face up to 10 years in prison if prosecuted.
Boguslawa Marcinkowska, a spokesperson for the Krakow Regional Prosecutor's office, told BBC News it is likely the boys would have to appear in court as they had changed their position and intention to voluntarily submit to punishment.
Thompson's parents, Alan and Sharron, said their son was "upset and scared" at the time of the incident.
"When you're young, you sometimes do things without thinking them through," they told The Telegraph.
"We are very much aware of the seriousness of the situation and know that it is not a trivial matter.
"He knows that what he did was stupid and disrespectful and is very sorry for any [offense] that he has caused the Polish community.
"It is quite possible that he has been affected by the enormity of what he has seen and experienced and this may have clouded his judgment. Ben is mortified that he has offended people, but really is not a malicious or disrespectful boy."
The Perse school has refused to comment on the incident, but its headmaster, Ed Elliot, previously promised a "full and thorough investigation" into the incident.
Around 11 million people were killed in Nazi concentration and death camps during World War II, 6 million of them Jews.
You can share this story on social media: