Bad habit: Cocaine traces found in UK's most famous churches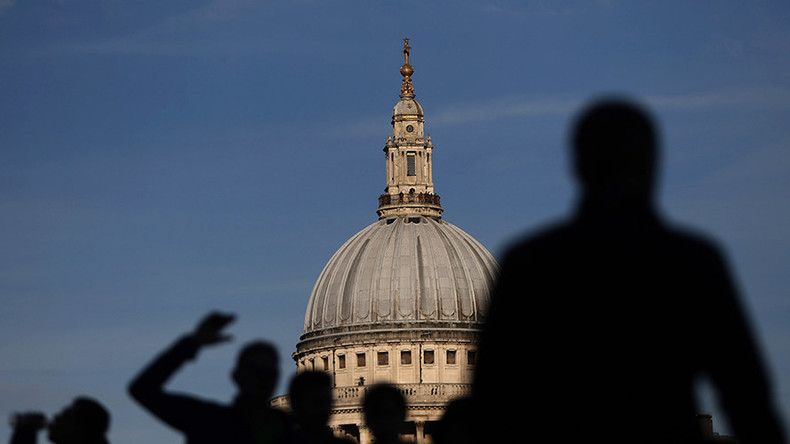 Traces of cocaine have been found in churches across Britain, including in the world-famous Canterbury and St. Paul's cathedrals.
The drug was discovered in toilets at 25 of the UK's most prominent places of worship after an investigation by the Sun, it is claimed.
The newspaper says it conducted tests on cisterns and toilet seats using swabs from drug testing kits in the week before Christmas.
Locations include iconic cathedrals at Canterbury, Kent, and St. Paul's in London. Traces of the Class A narcotic were also found in holy loos at St. Ann's and Christ Church Moss Side in Manchester, Renfield St. Stephens and St. Aloysius in Glasgow, and Our Lady and Martyrs in Cambridge.
A spokeswoman for St. Paul's told the Independent newspaper: "These are public toilets used by a great many members of the public, and we have about two million visitors a year."
A spokesperson for Canterbury Cathedral said that they were "sorry" and pointed out that they had up to a million visitors every year.
Blessedly, the Sun investigation found Coventry Cathedral drug-free.
The intense highs provided by cocaine and its variants can lead to all kinds of ungodly behavior.
In early December a homeless ex-lawyer went on trial for entering a woman's apartment while under the influence of crystal meth and crack cocaine dressed in a G-string and fishnet tights.
Desmond Moran, 53, told Southwark Crown Court he could not remember why he was wearing women's underwear when he entered the London flat in July and said that he thought the woman present was a giant panda.
The woman, whose identity is protected by law, said she screamed at Moran when he walked into her room where her children were sleeping.
"When I first saw him I couldn't see much, I thought he had an apron on, he wasn't wearing trousers or a jacket, it was like a costume, and when he went to the window and turned around I could see his bottom – I think he had a G-string on," she added.
Jurors in court reportedly suppressed laughter as they were shown Moran's stockings and G-string.