Twitter bosses must keep quiet about govt snooping or face jail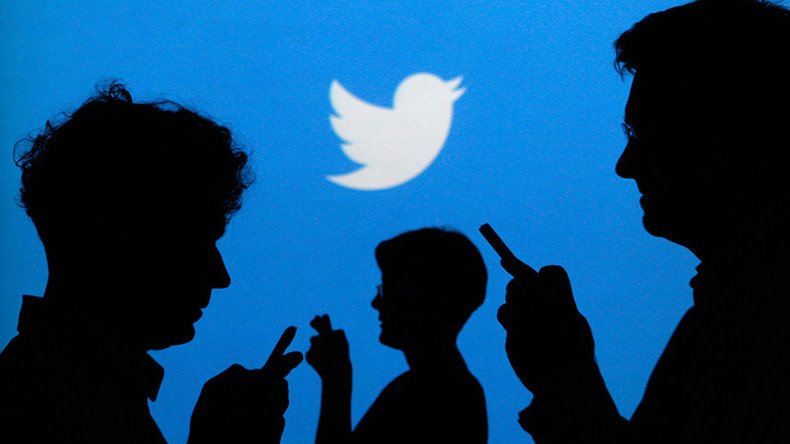 Twitter and other tech firms will face criminal charges if they warn users they are being monitored by UK security services or police under the new Investigatory Powers Bill.
A June report by David Anderson QC, the independent reviewer of terrorism legislation, revealed that Twitter's policy requires it to notify its users of requests to access their data "unless persuaded not to do so, typically by a court order."
However, a "disclosure provision" detailed in a note to the bill would criminalize that behavior.
READ MORE:Apple launches opposition to British govt's surveillance powers bill
The note says it "will ensure that a communication service provider does not notify the subject of an investigation that a request has been made for their data unless expressly permitted to do so."
The charge carries a maximum two-year prison sentence.
The note adds that although it would be "detrimental to the investigation" in most cases if a provider notified a suspected terrorist or criminal of surveillance activity, in certain cases exception could be made, where "the public authority is content for them to do so."
The bill, unveiled by Home Secretary Theresa May in November, requires telecommunications agencies to hand over data to security services and gives police, GCHQ, MI5 and MI6 unfettered access to records of Britons' web use.
Tech firms such as Apple have spoken out against the proposed legislation, which would require tech firms to store users' data for up to twelve months. They say the legislation would not only hurt trust and transparency but also weaken security.
Apple said last Monday, in a submission detailing the firm's objections to the bill: "In this rapidly evolving cyber-threat environment, companies should remain free to implement strong encryption to protect customers."
Privacy and civil liberties advocates fear the move will further antagonize tech companies.
"A right of redress by the citizen depends upon individuals being notified at some appropriate time that requests have been made to access their data," the deputy chief executive officer of digital trade association techUK, Antony Walker, said.
"By preventing companies from notifying consumers about requests for access to data the Investigatory Powers Bill risks being out of step with the direction of international law.
"This will make cooperation between jurisdictions more difficult and could slow down the sharing of information between international agencies.
"So from that perspective preventing companies from being more transparent about the data requests they receive appears counter-productive."
You can share this story on social media: