Over 20 Muslim families recently denied entry to US – British imam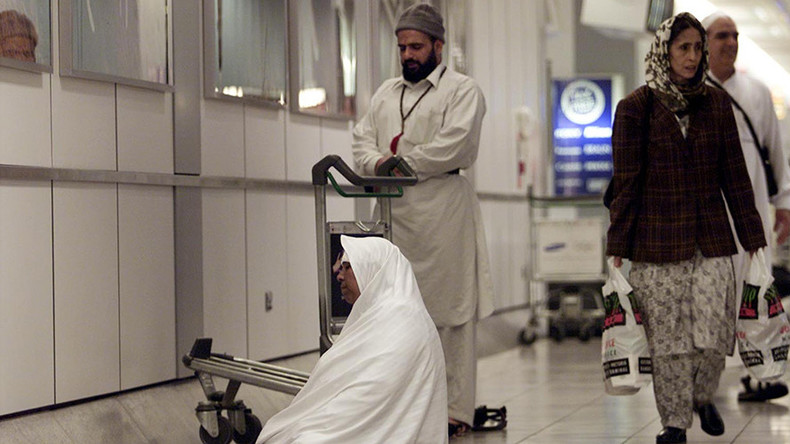 The number of Muslims who have been prevented from entering the US has skyrocketed, a British imam claims in a newly-emerged video. Ajmal Masroor, whose visa was suddenly revoked, said that he had heard of 20 such cases over the last week.
Checks have recently been strict in any case, but become even harsher, Masroor said.
Read more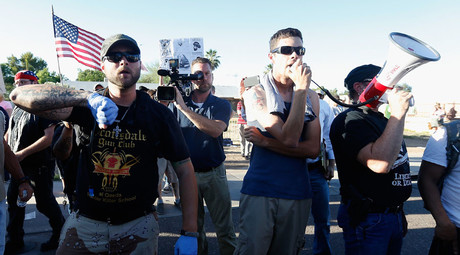 The imam himself was banned last-minute from boarding a New York-bound flight, despite having a valid business visa, used earlier in 2015, and he is "aware of at least 20 other cases where families are afraid to even speak out."
Masroor, who stood at the UK general election in 2010 as a Liberal Democrat candidate, hasn't been given any reason as to why he was banned from boarding the Virgin Atlantic flight from Heathrow, and claimed other passengers in Islamic attire were also subjected to stricter checks than usual.
Last week, the 41-year-old Mohammad Tariq Mahmood, his brother and their kids, aged between eight and 19, were told their visas had been revoked – right at the departure gate.
Mahmood is currently seeking an £11,000 (US$16,400) refund for the cost of the airline tickets to Los Angeles.
"I respect these people need to react if there is a genuine concern, but they need to make sure this concern is genuine. They need to check our backgrounds, check our accounts and check our businesses before they react like that. They can't react like that just because we are Muslim," Mahmood said, as quoted by the Telegraph.
"We are decent people. My kids are obviously upset. They know why it happened and they know what is going on in the world," he added.
MP Stella Creasy supported Mahmood, writing to UK Prime Minister David Cameron and describing the step as "harsh."
"This is not just one family, this is a growing issue. A lot of residents are now saying they won't even bother trying to fly to the States. We don't know how many families are affected and what monitoring they do. Nobody knows what's going on here. Surely there's more information to be had here?" she said.
"What I am worried about is the fear of isolation among the Muslim community. There are people trying to divide my local community along religious groups and this sort of issue feeds that division."
READ MORE: EU warns of visas for US citizens if Washington implements visa waiver reforms
On Wednesday, the US Department of Homeland Security confirmed that the incident with Mohammad Tariq Mahmood took place, but insisted that not the entire family had been prohibited from boarding.
On Tuesday, Cameron pledged to probe into why the family's visas had been revoked, according to ITV broadcaster.
That report added that a Facebook profile, allegedly connected to the family, had "jokes" about Al-Qaeda and the Taliban.
CBS News reported that one of the brothers' teenage son's Facebook page had these references, along with the links to terrorist-related internet pages.
Last week, US presidential candidate Donald Trump called for a "total a complete shutdown" of the country's borders to Muslims.
"Until we are able to determine and understand this problem and the dangerous threat it poses, our country cannot be the victims of horrendous attacks by people that believe only in Jihad, and have no sense of reason or respect for human life," Trump added.