KFC customer threatens to kill employee in racist tirade over napkins (VIDEO)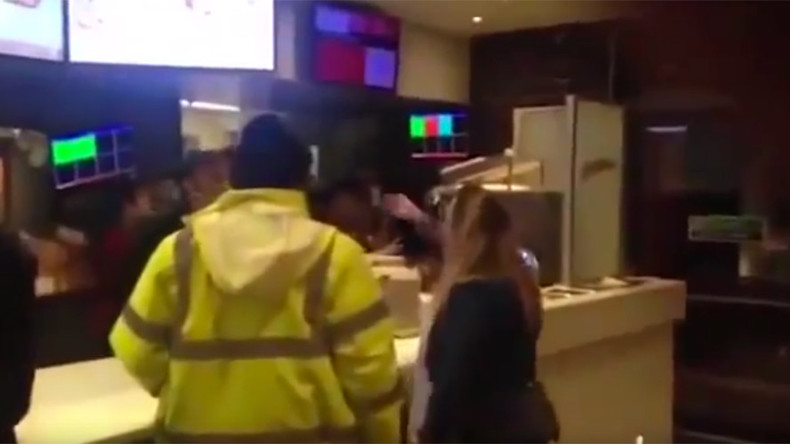 Shocking footage has emerged of a KFC customer threatening to kill an employee and calling her a black b*tch because the fast-food restaurant had run out of napkins.
The video, which has already attracted more than 10,000 views since it was uploaded on Saturday, shows the unidentified woman at the counter of a KFC outlet in Greater Manchester shouting at staff.
After minutes of ranting about KFC's "poor service," the angry customer started throwing her own napkins at the woman, while shouting "I'll kill you."
As other workers tried to calm her down, the woman shouted: "You f*cking little black b*tch."
Several people, including children, witnessed the aggressive customer racially abuse the member of staff.
The customer's friend tried to stop the argument, but they too started to quarrel.
When the woman noticed someone filming, she threw an object at them.
KFC described the customer's behavior as "horrible."
"It is horrible to see this kind of behavior towards our team members," a spokesperson for the restaurant told the Manchester Evening News.
"We want to ensure they feel safe at all times when they're at work and have offered them our support while we investigate further."