London's blushing! Mistletoe on Tube network causes awkward commute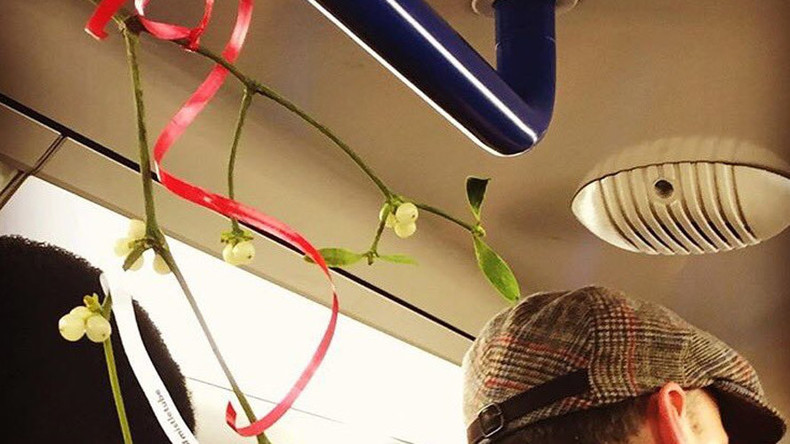 London commuters were forced to interact with one another on the capital's crammed Underground trains when sprigs of mistletoe, synonymous with a festive smooch, popped up in carriages on the District, Northern and Victoria lines.
Commuters, used to spending rush hour standing in irritable silence, were unsure how to react to the festive surprise, traditionally hung up at Christmas obliging those standing beneath to share a holiday kiss.
The berries were strung up by a group called MistleTube, which says its aim is to "bring some Christmas cheer to one of the most miserable places in the capital."
Some commuters tweeted about their sightings of Mistletoe, calling them "cute" and "adorable." One user, however, tweeted that despite the festive cheer, some people are "still miserable" on their commute.
The group is urging people to share Christmas spirit by using the hashtag #mistletube on social media.
MistleTube told the Independent: "We've been spreading the Christmas love on the District, Victoria and Northern lines. We plan to do more the next few days!"