'PRESTON' mass surveillance program started under Tony Blair – Snowden leaks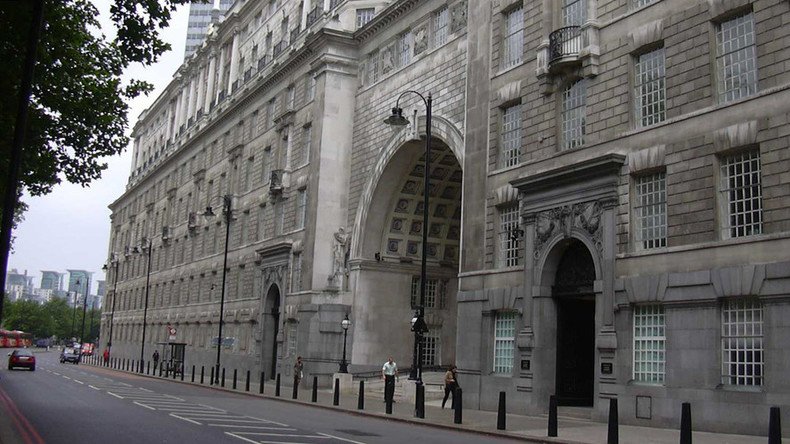 Mass surveillance programs initiated under former prime minister Tony Blair have been gathering private data in bulk for over a decade, according to leaks by NSA whistleblower Edward Snowden reported by the Register.
First exposed on Thursday, the surveillance program allegedly has a specialist internet and phone tapping center at MI5's London HQ under the codename PRESTON.
The program "works alongside and links to massive databases holding telephone call records, internet use records, travel, financial, and other personal records held by the National Technical Assistance Centre (NTAC)," claims the Register.
NTAC, a shadowy intelligence cell, was set up by Tony Blair's Labour government in 1999 to counter encryption and act as the UK's codebreaking specialist.
Soon after it was founded, parliament's powerful Intelligence and Security Committee was told NTAC would be funded to provide 24 hour support for "all the law enforcement, security and intelligence agencies" by gathering intelligence from "lawfully intercepted computer-to-computer communications and from lawfully seized computer data."
The Register's investigation found that banks and airlines are included as authorized targets. Moreover personal financial details can be intercepted, stored, decrypted, and copied.
Some airlines, including British Airways (BA), voluntarily hand over their passengers' information, while other companies are subject to tapping warrants, the Register claims.
Campaigning MP David Davis told the Register that the new revelations mean the debate on surveillance powers over the last fifteen years appears to have been nothing but "a charade about data that the government very likely already held."
"It is also clear that the legislation that the government relied upon was being interpreted in ways that Parliament never imagined," he added.
Anonymous intelligence agents quoted by the Register said the information being retrieved "may include, but is not limited to, personal information such as an individual's religion, racial or ethnic origin, political views ... medical condition, sexual orientation, or any legally privileged, journalistic or otherwise confidential information."
You can share this story on social media: