Jedi Church flock swells ahead of Star Wars premiere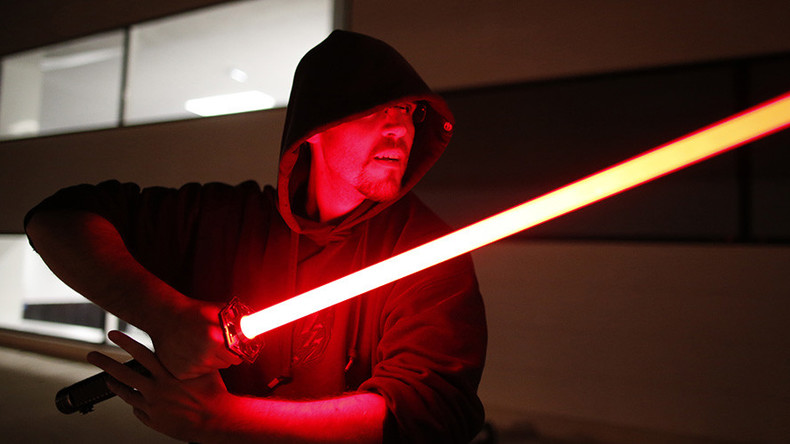 More than a thousand people are joining the Jedi Church each day ahead of the new Star Wars' release, claim its leading adherents, who say the faith boasts 250,000 followers set on "focusing, learning and becoming one with the Force."
The Church of Jediism started as a joke in 2001, when the national census first recorded the religious persuasion of respondents.
In 2001, some 390,000 people self-identified as Jedis, a figure that more than halved to 177,000 in the 2011 census.
Organizers now claim to have more than 250,000 followers, according to the Telegraph.
UK Jedi council member Patrick Day Childs said the religion's popularity has been boosted by the new film 'Star Wars: The Force Awakens', which will premiere in the UK on Wednesday evening.
"It's gone up substantially in the past couple of days. The real test will be in a couple of weeks when the film hype has died off," he told the Daily Telegraph.
Childs described the religion as one of peace and tolerance.
"I think people are shying away from traditional religion because it doesn't reflect their views. We've got no problem with homosexuality or anything like that. We are very accepting," he said.
Jedi members are allowed to wear robes in their daily life, but church-founder David Jones – who goes by the Jedi name Morda Hehol – said they're not entirely practical.
"We encourage people to wear them for events, but if I'm brutally honest, they're not really very practical."
'The Force Awakens' is already proving popular in the UK, where the Odeon cinema chain has sold more than 500,000 advance tickets.
Odeon Chief Executive Paul Donovan said he wanted to create a carnival atmosphere at its cinemas for the launch of the film.
"It's not just going to see a film," he said.
"It's a great night out with friends. We are seeing huge numbers of group bookings."