British military and humanitarian policy at odds in Yemen, says senior Tory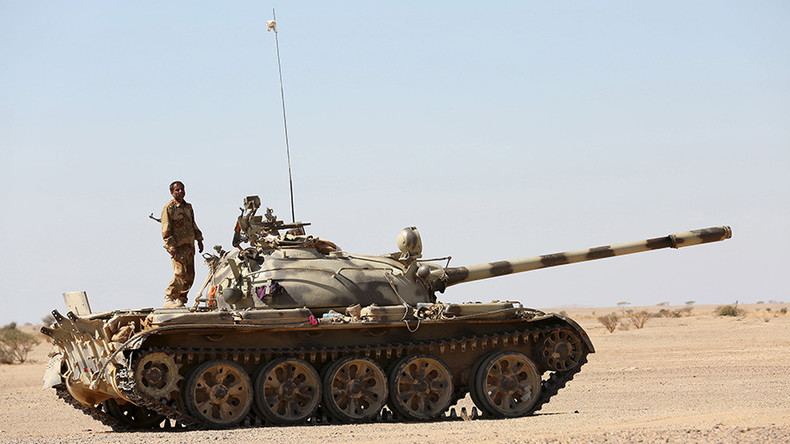 UK support for the Saudi-led military intervention in Yemen has come under fire ahead of peace talks as senior Tories and human rights groups accuse Prime Minister David Cameron of fueling instability in the country, which has received £55 million in UK aid this year.
Though the UK has emerged as one of Yemen's top humanitarian donors, Cameron's government has been criticized for continuing to sell weapons to Saudi Arabia during the conflict, in which some 6,000 people have been killed
The new wave of criticism comes on the eve of UN-brokered peace talks in Switzerland. Rumors of a ceasefire set for Monday made the rounds over the weekend, but proved unfounded when a top Saudi commander and an Emirati officer were killed during an operation against the Houthi rebels.
Former Tory cabinet minister Andrew Mitchell told the Telegraph: "Britain's humanitarian and foreign policy are pursuing different ends.
"The Yemenis are being pulverized by the Saudis while we try to get aid in through ports which are being blockaded and while British ordnance is being dropped there."
Yemen has been embroiled in an open conflict since last March, when Saudi Arabia launched airstrikes on the Houthis, a Shiite rebel group attempting to take control of the country. The Saudis say they want to restore Yemen's government, which served as an ally against Al-Qaeda and acted as a counterweight to Iran's influence in the region.
The conflict has seen the collapse of the government and left more than two million people homeless.
In September Oxfam called the situation "a humanitarian disaster," and accused the UK of exacerbating the crisis by continuing to sell arms to Saudi Arabia. Since Yemen's war began, Britain has granted the Saudis at least 37 export licenses for military goods.
Tim Cross, a retired Major General, said: "The UK is of course well within its rights to sell arms to Saudi Arabia when in line with international and domestic legal frameworks.
"But there is a clear risk that the government is complicit in indiscriminate attacks in civilian areas – breaches of international and UK law. How our ally is using British arms runs counter to our self-proclaimed role in the world, and our aid efforts."