'Rushing into robotics revolution without considering impact,' warn scientists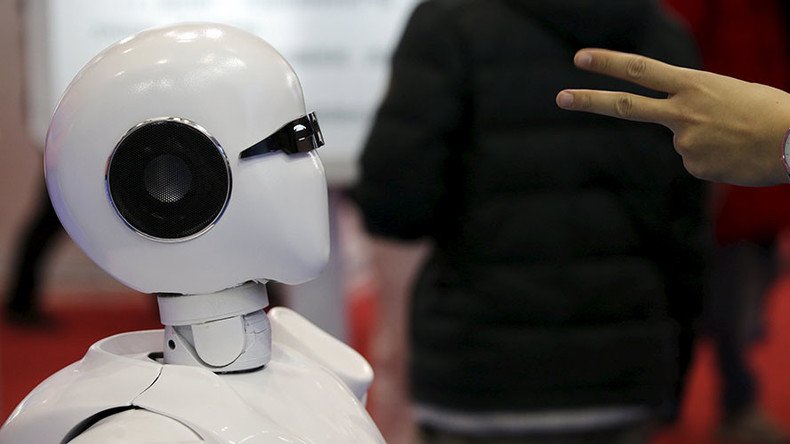 Governments should examine the effects of robotics on human civilization before automated machines leap "out of factories to automate all aspects of our lives," a group of scientists warns.
The Foundation for Responsible Robotics, launched on Friday in London, aims to persuade governments and industries to look at the ways robots will impact on society. They want organizations to look at the way robots could disrupt the job market, and believe policymakers have so far failed researched the issue.
Robotics professor at Sheffield University and Chairman of the foundation Noel Sharkey said the potential problems must be considered.
"We are rushing headlong into the robotics revolution without consideration for the many unforeseen problems lying around the corner. It is time now to step back and think hard about the future of the technology before it sneaks up and bites us."
Sharkey said growing numbers of robots are being used in the service industry, whereas historically robots have usually been used to automate factory work.
Currently there are 12 million service robots, compared with 1.5 million industrial factory robots. The International Foundation for Robotics estimates there will be 31 million service robots by 2018.
Defense is the biggest non-industrial user of robots, with drones being used increasingly often to carry out aerial surveillance missions.
Robots have also been adopted by the care industry, as well as playing a part in cleaning, farming and cooking.
Professor Johanna Seibt of Aarhus University in Denmark, said robots "change how we are as human beings."
"Soldiers are prepared to risk their lives to protect a robot," she added.
In October, renowned physicist Stephen Hawking said some humans could reap huge financial benefits through the development of the robotics industry. He suggested that millions of people could also be left destitute.
The scientist was commenting on so-called technological unemployment, a trend of automatization taking over the jobs that previously required humans.
Hawkins believes that in such a scenario we should expect not prosperity but drastic economic inequality in the future.
"If machines produce everything we need, the outcome will depend on how things are distributed," he said in a Reddit 'Ask Me Anything' session.
"Everyone can enjoy a life of luxurious leisure if the machine-produced wealth is shared, or most people can end up miserably poor if the machine-owners successfully lobby against wealth redistribution. So far, the trend seems to be toward the second option, with technology driving ever-increasing inequality."
You can share this story on social media: