High five! Russian students build 'handy' new robot for ISS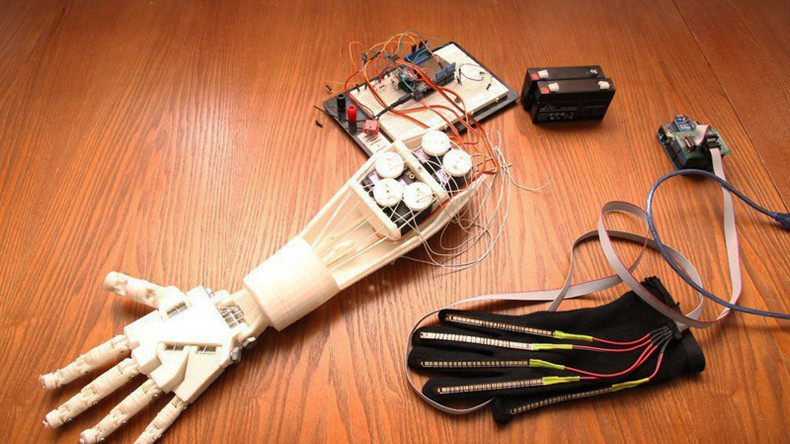 Students from Tomsk Polytechnic University have developed a robotic hand that copies the movements of a human hand.
The research was commissioned by the Russian Federal Space Agency, which asked students to come up with a design which would allow the placing of a "hand" on the outer surface of the space station for astronauts to perform repairs and other technical operations without having to leave the station.
The robot consists of two parts: a manipulator in the form of a 3D printed "hand", and a controller - a sensor glove to be worn by a human. All the information is transmitted wirelessly between the two components.
READ MORE Robots coming to steal half your jobs, Bank of England warns
Researchers also see other potential for the "hand", not just in the space industry.
Egor Shelomentsev, head of the research team, gave his thoughts on the uses of the robot: "There are many ways in which the manipulator can be used. It can help train patients who need to restore muscles after having suffered a stroke or undergone surgery. If you wear the glove on your good hand and put a patch on the damaged one, it will copy the other hand's movements and help stretch and tone the muscles."
The next step for the students is to create a robot which can imitate the whole human body.