Police shot man dead in 'intelligence led' operation in north London, Met confirms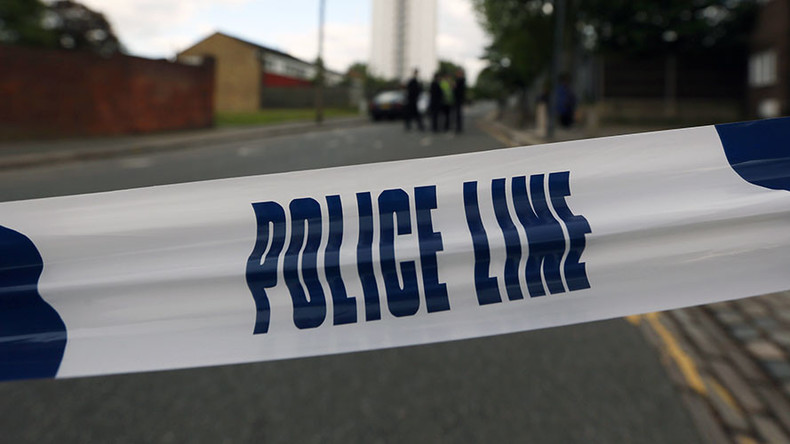 Police have shot and killed a man in north London in an "intelligence-led" operation, Scotland Yard has confirmed. The suspect was shot at 09:00am GMT.
The incident occurred at Bracknell Close in Wood Green. A Metropolitan Police spokesperson said the man shot during the operation has died.
"Police have carried out an intelligence led operation in the area of Bracknell Close, N22 this morning," they said in a statement.
"Armed officers were in attendance. At approximately 09:00hrs a man received gunshot wounds.
"He has since died. No reports of any other injuries."
Four men have been arrested on suspicion of conspiracy to facilitate escape of an individual from lawful custody, the Metropolitan Police confirmed.
London's Air Ambulance and Ambulance Service are currently at the scene.
The Metropolitan Police said it can confirm the operation was "not related to terrorism."
An eyewitness told Channel 4 News journalist Harry Horton the man came "running out of his house with a gun" before he was shot by police.
Horton said the man was "apparently given a drip" as police tried to resuscitate him.
Someone claiming to be a bystander near the scene tweeted he can still hear "so many" police sirens.
According to the Daily Mirror's chief crime correspondent Tom Pettifor, the incident occurred next to Wood Green Crown Court.
Another passer-by said it is "all going off" in Wood Green.
"Just been running through Wood Green. All going off. Police everywhere plus helicopters," he said on Twitter.
Another eyewitness told BBC News he saw another man "led out by police and another on the floor with his chest opened up as they tried to resuscitate."
However, another witness said they heard a smash and then a gunshot.
"The police all come down, they all jumped out of their cars and said 'get down,'" they told Sky News.
"There was a smash and then the gunshot went off. And then, by that time, police officers grabbed us to move us out of the way."
"Cops approached suspect as he sat in parked car, smashed window and shot heard before man taken from vehicle," they told Sky News.
According to Sky News, the incident relates to Operation Kestrel, Scotland Yard's taskforce confronting gun and knife crime in London. It involves hundreds of specialist officers, including firearms teams.
The circumstances of the shooting are now being investigated by the Independent Police Complaints Commission (IPCC).
Since January, 15 teenagers have been stabbed to death in the capital.