UK & Russia agree to cooperate in anti-ISIS airstrikes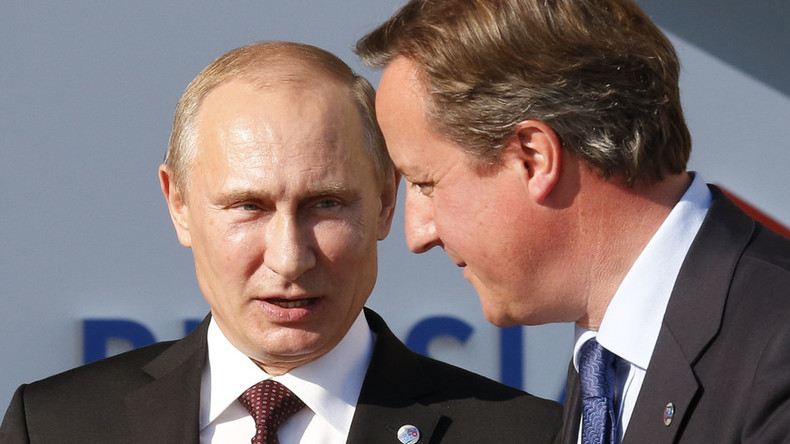 Prime Minister David Cameron and Russian President Vladimir Putin have agreed to work together to defeat Islamic State (IS, formerly ISIS/ISIL), Downing Street has said.
Cameron and Putin committed to cooperate in the war against IS after a telephone conversation early on Wednesday in which the PM updated the Russian leader on British airstrikes in Syria.
The British PM and Russian president agreed military action alone will not defeat IS and that the two countries would work together to forge a political solution to end the Syrian civil war.
Cameron expressed Britain's opposition to retaining Syrian President Bashar Assad as leader of the country, telling Putin the fractured nation needs "a government that all Syrian people can support."
Downing Street said Cameron would consider a request by Putin to send British experts to analyze information on the flight recorder of a Russian jet shot down by Turkey in November.
Britain extended airstrikes against IS from Iraq into Syria after Parliament approved the motion last week, while Russia entered the Syrian conflict on September 30 after Damascus issued a formal request for military help.
Cameron's phone call comes after London Mayor Boris John said the UK should cooperate with Putin to defeat IS.
A Downing Street spokesperson said the two leaders agreed to work together to bring about peace in Syria.
"The prime minister and president agreed that the UK and Russia should work together, with other international partners, to tackle Daesh [IS] and the threat it poses, and on the political process to bring peace to Syria.
"Agreeing that military action alone would not defeat Daesh, both leaders discussed the importance of a political process to deliver peace in Syria and the prime minister underlined the need for a government that all the Syrian people can support."
Both leaders said the focus should be on implementing agreements made during the Vienna talks and working to timelines set for establishing a transitional government and fresh presidential elections, according to the Downing Street spokesperson.
Cameron is said to have offered his condolences to Putin over the death of a Russian pilot whose plane was shot down by Turkish forces last month.
"They agreed that it was important to wait for the investigation to establish what had happened and the prime minister said he would consider president Putin's request to send British experts to assist the investigation," the spokesperson said.
As Turkey is a member of NATO and an ally of Britain, the PM is unlikely to cooperate in case UK officials have to judge whether the Turks were in the wrong over the incident.