Donald Trump feels global repercussions of anti-Muslim remarks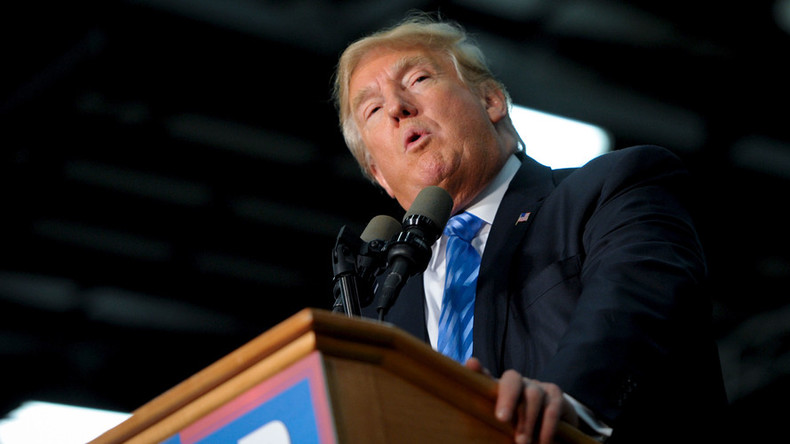 US Republican presidential hopeful Donald Trump's anti-Muslim comments have prompted a political and trade backlash across the globe, from Britain to Israel and the Middle East.
More than 370,000 Britons signed a petition calling for Trump to be banned from entering the UK after he suggested Muslims should not be allowed to enter the US, following a mass shooting allegedly carried out by two radicalized Muslims at a care home in California.
Trump advocated a total shutdown of Muslims entering the US "until our country's representatives can figure out what is going on."
"Until we are able to determine and understand this problem and the dangerous threat it poses, our country cannot be the victims of horrendous attacks by people that believe only in jihad, and have no sense of reason or respect for human life," he said.
Read more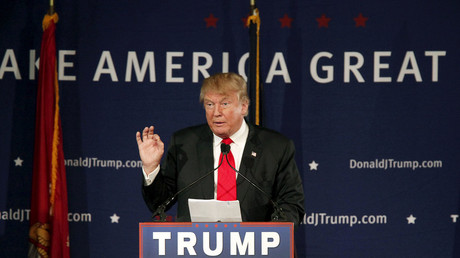 The remarks led Israeli politicians to follow the British public's example and pressure their government to exclude Trump. His rant also triggered a chain of stores in the Middle East to stop stocking Trump's brand of homeware goods.
As well as facing backlash in the Middle East, the property-mogul-turned-politician was also stripped of his honorary degree from Scotland's Robert Gordon University, and his role as global business ambassador was revoked by First Minister Nicola Sturgeon.
Despite protests within the Knesset, Trump is still expected to meet Israeli Prime Minister Benjamin Netanyahu on December 28.
British Chancellor George Osborne said the presidential hopeful would not be barred from entering the UK. Speaking to the House of Commons on Wednesday he said the best way to deal with Trump is with effective debate and "robust" discussion.
Trump's remarks have been condemned by the White House, US congressional leaders, the United Nations, the prime ministers of France and Britain, and a wide array of human and civil rights groups.
Read more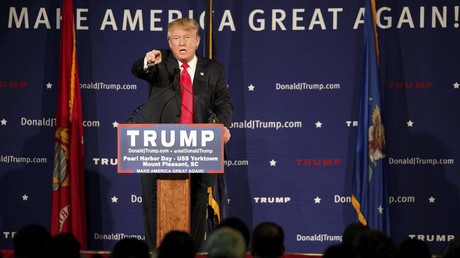 The British petition, which quickly gathered the 100,000 signatures required for Parliament to consider it for debate, said the move could be justified because Trump is preaching hate-speech.
"The UK has banned entry to many individuals for hate speech," the petition points out.
"If the United Kingdom is to continue applying the 'unacceptable behavior' criteria to those who wish to enter its borders, it must be fairly applied to the rich as well as poor, and the weak as well as powerful."
In Israel, politicians from the left and right, as well as Israeli Arabs, condemned the remarks, saying Trump should be banned.
Omer Bar-Lev of the main center-left opposition party, the Zionist Union, branded Trump a "racist" on Twitter.
Energy Minister Yuval Steinitz told an Israeli radio station Trump's comments amounted to "ostracism" of Muslims.
"I recommend fighting terrorist and extremist Islam, but I would not declare a boycott of, ostracism against or war on Muslims in general," he said.
Prime Minister Netanyahu also rejected the comments.
"The prime minister rejects the recent comments by Donald Trump with regard to Muslims. Israel respects all religions and diligently guards the rights of its citizens," a statement from Netanyahu's office said.