Leytonstone knife attacker suffers mental health problems, family reveal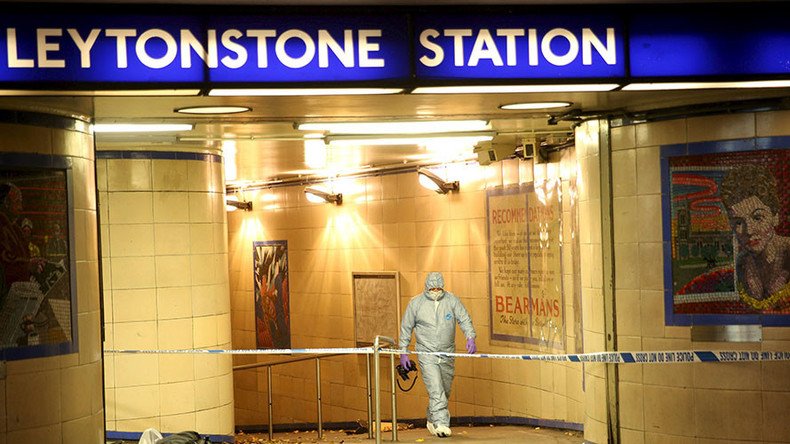 A Somali-born British man who carried out a knife attack on a 56-year-old traveler at a London Underground station on Saturday was referred to police over mental health concerns three weeks before the incident, his family have revealed.
The family of Muhaydin Mire told the Times on Monday evening they had approached police with concerns over his behavior, but were informed there was nothing they could do.
Mohammed Mire revealed his brother had a catalogue of mental health problems, stemming from 2007 when he had been hospitalized.
Before he began to suffer from mental illness, Muhaydin worked as a taxi driver in London, his brother said. His behavior began to change after he began smoking cannabis. When his family approached police, they were referred to mental health authorities.
The Metropolitan Police confirmed they had been contacted by Muhaydin's family, and insisted their discussion had not featured terrorism or radicalization.
"There was no mention of radicalization; the conversation related entirely to health-related issues and the family were therefore correctly referred to health services for help," a statement read.
Muhaydin is alleged to have shouted "this is for Syria" during the attack at Leytonstone Underground Station on Saturday night.
He has been charged with attempted murder, and prosecutors agreed his attack fitted the definition of terrorism.
Mohammed told the newspaper his brother had grown up a happy child.
"He was very nice, he was growing up happily. He loved to play football, was a Man United fan. He wanted to become a computer engineer, he was very intelligent."
Westminster Magistrates' Court heard on Monday the suspect brandished a knife at passengers and inflicted a 12-centimeter wound on the throat of an alleged victim.
Crown prosecutor David Cawthorne told the court the alleged victim, a 56-year-old man, had to undergo a five-hour surgical procedure as a result of his injury.
Muhaydin appeared in court to give his name, address and date of birth, the Times reports.
There was no application for bail.
In the wake of the attack one junior doctor told the Evening Standard of his efforts to save one of the victims.
Matt Smith, 28, said: "There was a guy lying in a pool of blood. I tried to stem the flow of blood."
He said he ignored advice to leave the scene and continued to treat the victim even when the attacker came back to the station.
You can share this story on social media: