Leytonstone man charged with attempted murder after tube station knife attack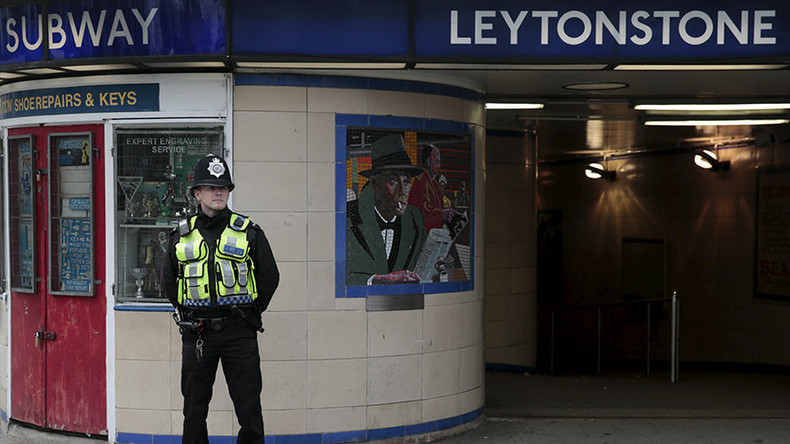 Scotland Yard has charged Leytonstone man Muhaydin Mire, 29, with attempted murder after Saturday's knife attack on a 56-year-old man at the local London Underground station.
Police and intelligence agencies are reportedly investigating whether the attacker acted alone. Eyewitnesses claim he shouted "this is for Syria" as he carried out the assault.
Scotland Yard's Counter Terrorism Command chief Richard Walton told the Daily Mail: "We are not sure exactly what the motive is that lies behind this attack.
"Obviously urgent inquiries are in place to try to establish it."
On Monday morning, Mire appeared in Westminster Magistrates' Court in handcuffs, which were removed in the dock.
Barrister David Cawthorne, on behalf of the Crown, said Mire left a 12cm wound in a male victim's neck.
The victim, who underwent five hours of surgery following the attack, has requested anonymity.
Mire was remanded in custody at the end of proceedings.
The Middle East Eye (MEE) website assessed local opinion around Leytonstone.
"It's normally very calm here, lots of different kinds of people, very mixed. People are just living their day-to-day lives, and then they get dragged into these problems," said Asmera, a local who recently moved to Leytonstone.
An elderly woman who asked to remain anonymous told MEE: "I think everyone here is feeling the same things: shock and fear.
"People will start thinking, 'Oh, I didn't know my neighbor was a terrorist.'"
A man who attempted to tackle the assailant has complained that while he grappled with the knife-wielding attacker, others simply looked on while filming with their phones.
David Pethers, a 33-year-old engineer who sustained a slash wound along his jaw, told the Mail: "There were other adult men standing there, just filming it on their phones.
"There were so many opportunities where someone could have grabbed him," he added.
The current UK terror threat rating is "severe," meaning a terror attack is considered highly likely.
According to Deputy Chief Constable Adrian Hanstock of the British Transport Police armed patrols have doubled in the last year.
"We work very closely with all our intelligence partners and if we do have any indication there is likely to be something significant, we intervene," he told the BBC on Sunday.
Scotland Yard says it is treating the attack as a terrorist incident, though local Labour MP John Cryer warned that it was dangerous to link the attack with the vote to bomb Syria last Wednesday.