Russian ambassador shuts down Tories, Turkey AND Labour rebels in single tweet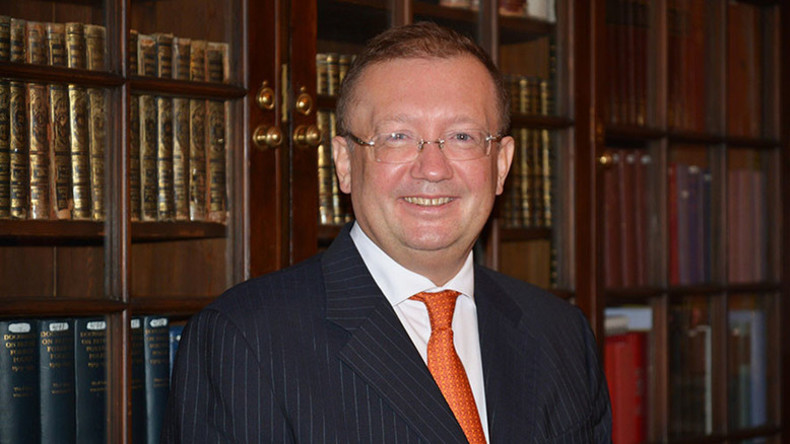 Russia's ambassador to the UK has tweeted a takedown of the Tories and Turkey while simultaneously showing support for anti-war Labour leader Jeremy Corbyn – not bad for 140 characters.
Alexander Yakovenko tweeted Corbyn after the Labour leader asked Prime Minister David Cameron about who buys oil from Islamic State (IS, formerly ISIS/ISIL).
Corbyn asked the question during Parliament's marathon 10-hour debate on Wednesday night over whether to extend British airstrikes against IS from Iraq into Syria.
The period before Corbyn's twitter handle means the tweet was intended to appear on the feeds of all Yakovenko's followers, not merely those who follow both Yakovenko and Corbyn.
In just 140 characters, the Russian ambassador hit three birds with one tweet.
He professed his support for Corbyn – who opposed extending airstrikes into Syria – while simultaneously taking a dig at the Tories for supporting the war and Turkey for allegedly buying oil from IS and downing a Russian fighter jet.
The Twitter-savvy ambassador also tweeted this take down of Britain's strategy in Syria.