Bagpipes used to ward off Bournemouth's rough sleepers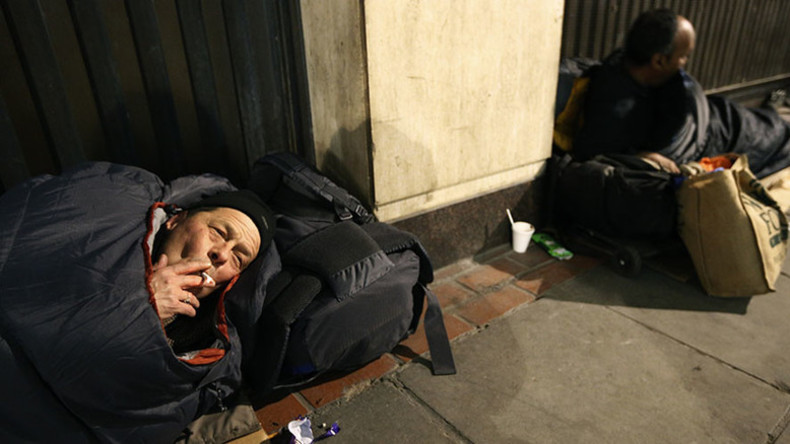 Bournemouth council have been branded 'jobsworth morons' for using bagpipe music, looped throughout the night, to ward off rough sleepers after commuters complained of homeless people bedding down at the southern English town's railway station.
When 4,000 people signed a petition branding the measure inhumane, the local authority switched from the traditional Scottish pipes to Alvin and the Chipmunks.
The recordings were played between midnight and 6am to drive away the homeless. While local business owners hailed it is a great success, locals said the move was wrong on "moral grounds."
Passengers compared it to "an SAS selection test" meant to break the will of recruits.
"If I was being held captive I would have surrendered after one minute of that music," commuter Aron Kennedy told the Times newspaper.
"All you could hear was Alvin and the Chipmunks Christmas songs. I'm laughing about it now but at the time I wasn't so happy," Kennedy added.
Local resident John Dalton was even more scathing, telling the Times: "Let's hope if these jobsworth morons are made homeless — then they'll have to listen to it.
"They should stop wasting money on pointless things and build a homeless shelter."
A spokesman for Bournemouth council told the paper: "The playing of music was done in this particular location to address a specific antisocial behavior problem of intimidating begging and other issues."
In September, a prematurely born baby, whose parents were evicted and forced to live in their car, died after Poole's local authority failed to help them find accommodation.
The parents, who reportedly sought help from Poole council, were left "in a very dark place," according to a member of staff at a Bournemouth soup kitchen who knew the couple.