Britain's counter-terror database 'crashes twice a week' – report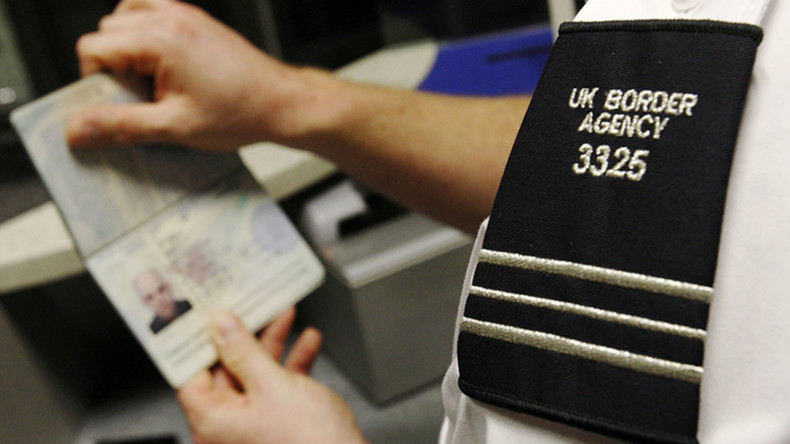 A counter-terror database designed to prevent criminals and extremists from sneaking into Britain breaks down twice a week and could cost £275 million to mend, a report has warned.
In 2003, the Labour Party launched a project to develop a computer program that counts every person traveling to and from Britain.
It has already cost £830 million (US$1,240 million) and further maintenance could cost another £275 million, a report by the National Audit Office (NAO) claims.

However, auditors were unable to provide accurate figures as the Home Office accounts have already been destroyed.
The database, named "warning index," suffers two high-priority incidents a week on average, the report found.
The frequent breakdowns could raise the likelihood of terrorists sneaking through the border unnoticed.
A replacement project, called "e-borders," is also failing to track 17 million people traveling to Britain every year, the report found.
It gathers 86 percent of the annual 118 million in-bound travelers. It was initially scheduled to be covering 95 percent by the end of 2010.
The NAO said the overall cost of the project could spiral to at least £1 billion.
'Devastating'
Commons' Home Affairs Select Committee chairman Keith Vaz called the findings "devastating," branding the project a "£1 billion waste of money."
"Ministers and senior officials at the Home Office under successive governments have resisted telling Parliament of the true extent of taxpayer-funded mistakes in undertaking this program," he told the Telegraph.
"This has been a £1 billion waste of money.
"The real concern is the warnings index, which with two priority incidents a week is still clearly unfit for purpose.
"A failure to properly cover millions of people entering the country without having passenger information in advance gives a green light to people who wish to come to the UK for illegal or dangerous activity."
The report said a high turnover of staff on the program has caused issues. It also said the Home Office is "weak" at gathering data.
The Home Office admitted it should have been "even more critical in highlighting probable failure."
"The prevailing culture inhibited conveying bad news," its spokesperson told the NAO.
Commenting on the report, NAO chief Sir Amyas Morse said some "valuable capabilities" have been added to border defenses since the e-borders program was introduced.
"The e-borders program … was due to have been completed in 2011," he said.
"Since we are now in 2015, with the Home Office still not having delivered the original vision after expenditure of £830 million, I cannot view e-borders as having delivered value for money.
"Some valuable capabilities have been added to our border defenses during the life of this project, though their efficiency is impaired by a failure to replace old IT systems."
'100 people a week flagged up for anti-terror checks'
On Tuesday, it emerged that more than one hundred people are flagged to counter-terror units at Britain's borders every week, according to figures.
British police estimate around 800 people have made the journey to Syria to fight alongside Islamic State (IS, formerly ISIS/ISIL) and around half have returned to the UK.