#SyriaVote: Labour MP Stella Creasy claims she was 'bullied' by anti-war protesters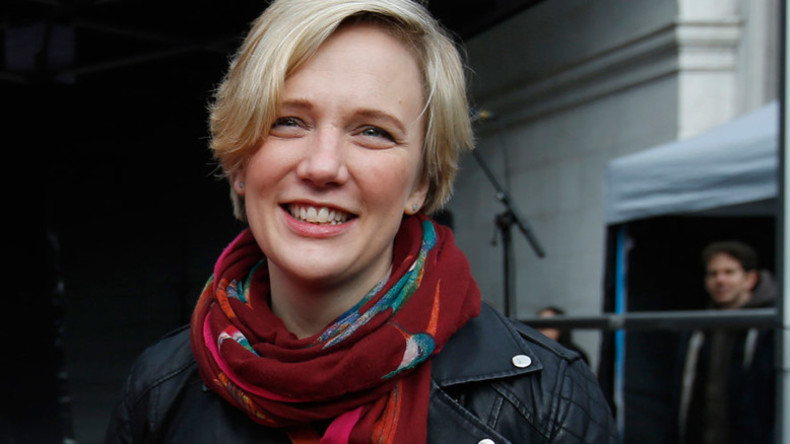 A Labour MP claims she was forced to leave the House of Commons debate on Syrian airstrikes after being harassed and trolled by anti-war protesters, both on and offline.
Stella Creasy, MP for Walthamstow, tweeted that she had to step out of the chamber to field abusive calls to her office staff.
On Tuesday night, anti-war protesters marched through Walthamstow and held a vigil outside of Creasy's constituency office in northeast London. Activists plastered her door and windows with sticky notes spelling out the word "No" to pressure the undecided MP to vote against airstrikes.
Reports had originally claimed the group had marched to Creasy's home. Organizers denied this, and insisted they had staged a peaceful vigil. The Metropolitan Police confirmed that no arrests had been made and that the demonstration was peaceful.
Creasy wasn't the only undecided Labour MP who complained of intimidation. Many anti-war activists took to Twitter and email to attack rebellious Labour MPs.
Diana Johnson MP said she had received an email to her parliamentary address, saying: "Six months after the vote on bombing Syria the Labour Party members will lobby in the constituency Labour parties to move a vote of no confidence at constituency meetings in those Labour Party MPs who vote to bomb Syria."
Many MPs, including those expected to vote against airstrikes, have come out against abusive tactics used by protesters.
Jess Phillips, MP for Birmingham Yardley, said: "People using Syria for their political ends to get rid of MPs are utter scum. You are colluding with your enemies."
Diane Abbott MP, shadow international development secretary, cautioned activists: "Sensible arguments persuade, not intimidation."
The airstrikes vote has revealed deep divisions within the Labour Party. While Labour leader Jeremy Corbyn opposes military intervention, urging the government not to "rush to war," other senior Labour figures, including Shadow Foreign Secretary Hillary Benn, are expected to back the government. An estimated 40 Labour MPs are expected to defy Corbyn and vote for airstrikes on Islamic State in Syria.