Schoolgirl found hanged after 'allergic reaction to school's WiFi'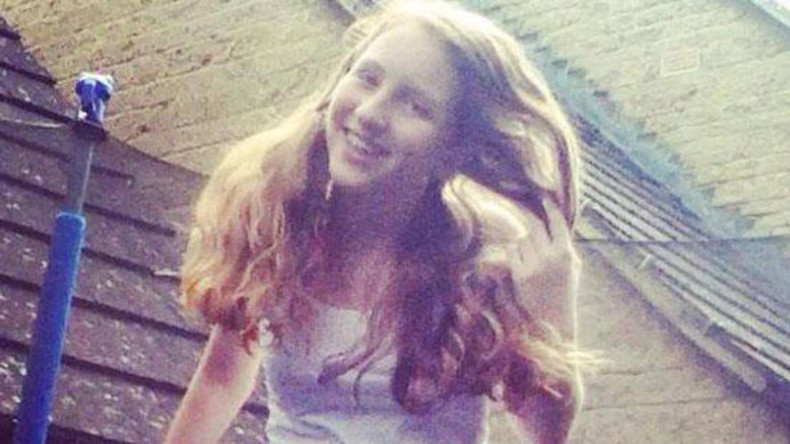 A British schoolgirl was found dead in woodland after complaining of suffering an allergic reaction to her school's WiFi system, an inquest heard.
Jenny Fry, 15, was found hanging in Broke Wood near her home in Chadlington, Oxfordshire, on June 11.
Jenny's mother claims her daughter died because she suffered from a condition known as electro-hypersensitivity (EHS), the Mirror reports.
Debra Fry told Oxfordshire Coroner's Court her daughter was badly affected by the wireless internet at Chipping Norton School in Oxfordshire, where she was a student.
Jenny's EHS symptoms included tiredness, headaches and bladder problems, and are believed to have started in November 2012. The symptoms were never investigated by a doctor.
The family removed WiFi from their home, but allege that the wireless internet at school continued to make Jenny ill, according to The Sun.
Debra and her husband, Charles Newman, told the Coroner's Court that their daughter would often hide in empty classrooms and would only sit in certain seats, which were as far away from the router as possible.
Jenny's mother alleges that Chipping Norton School did not do enough to help her daughter.
"I took lots of information into school to show the head teacher, Simon Duffy, but he said there was equally the same information available claiming WiFi was safe," she said.
"I also had a heated exchange with the teachers telling them Jenny was allergic to WiFi and that it made no sense for her to take detentions in rooms that were making her ill."
Debra claims her daughter was punished for her "disruptive" behavior.
"She was receiving lots of detentions, not for being disruptive in class or misbehaving, but often because she used to take herself out of the classroom to find another where she was able to work. She took her schoolwork seriously," she said.
Jenny texted a friend twice on the morning of her death, telling her about her intentions, but the friend did not have her phone on her, the inquest heard.
In his verdict, Oxfordshire coroner Darren Salter said he was unable to rule out the possibility that Jenny intended to make a cry for help rather than taking her own life.
The inquest heard no medical notes exist to prove that Jenny suffered from EHS.
The World Health Organization defines electromagnetic sensitivity as being "characterized by a range of non-specific symptoms that lack apparent toxicological or physiological basis or independent verification."
Although EHS is not recognized in the UK, it categorized as a disability in Sweden.
You can share this story on social media: