Yorkshire Ripper 'no longer mentally ill, should return to regular prison' – psychiatrists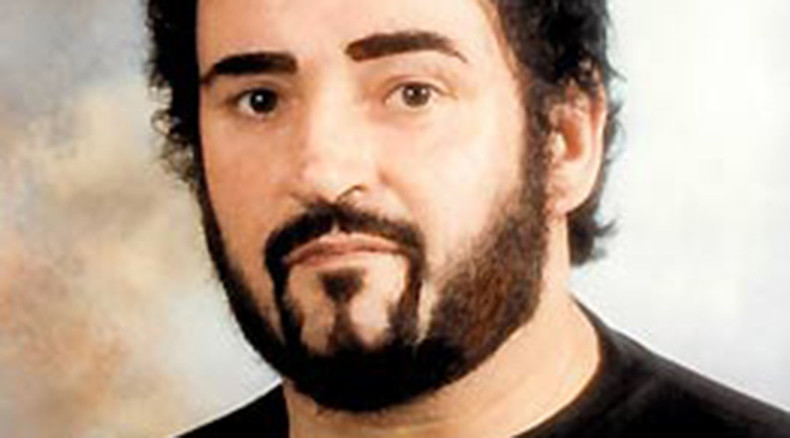 Yorkshire Ripper Peter Sutcliffe, convicted of murdering 13 women in the 1970s and 80s, is no longer mentally ill and should be returned to a regular prison, according to doctors who have assessed him.
The 69-year-old serial killer has been detained at the high-security psychiatric hospital Broadmoor, in Berkshire, since 1984.
He was removed from HMP Parkhurst on the Isle of Wight and sent to Broadmoor after he was diagnosed with paranoid schizophrenia.
However, medics have recommended that Sutcliffe, who was given 20 life sentences, should be sent from the psychiatric unit back to prison, according to the Daily Mirror.
The final decision on whether to move the serial killer will be made by Justice Secretary Michael Gove, the Ministry of Justice (MoJ) said.
"Decisions over whether prisoners are to be sent back to prison from secure hospitals are based on clinical assessments made by independent medical staff," a spokesperson for the MoJ told Sky News.
"The High Court ordered in 2009 that Sutcliffe should never be released. This was then upheld by the Court of Appeal.
"Our thoughts are with Sutcliffe's victims and their families."
'It won't bring my mum back'
The son of Sutcliffe's first victim, Wilma McCann, said he is willing to leave the decision to medical experts, adding he is no longer angry with the serial killer.
"My initial thoughts were that, in the grand scheme of things, it doesn't really change a great deal for us, it does not bring mum back," Richard McCann told BBC news.
"But, having thought about it, I've woken up thinking it's only right that he's returned to prison, as is any prisoner who is deemed fit to return to prison.
"There is a difference between Broadmoor and prison, but I'm not in a position where I'm full of anger and hatred and want to see him in a cell."
'Mission from God to kill prostitutes'
Wilma, who worked as a prostitute, was killed by Sutcliffe with a hammer on October 30, 1975
After leaving a bar in Leeds at 1am, she staggered in front of traffic trying to get a lift home.
Sutcliffe stopped and picked her up after spotting her on the road. He drove Wilma to Prince Phillip Playing Fields, where he struck her several times with a hammer and stabbed her 15 times in the neck.
One of Wilma's daughters committed suicide in 2007 after reportedly suffering years of torment over her mother's death.
Sutcliffe claimed he was on a "mission from God" to kill all prostitutes. He was soon dubbed the Yorkshire Ripper.
'Under control'
Dr David K Ho, a consultant forensic psychiatrist who has previously worked at Broadmoor, said he thinks Sutcliffe's symptoms are "under control."
"Loosely speaking, schizophrenia is a little like diabetes in the sense that when you treat it, its symptoms get less, when you stop treating it, it may recur," he told the BBC.
"So I don't think it's the case that his mental disorder has completely been cured, but I think it perhaps has reached a stage where its symptoms are under control."
However, Sutcliffe does not want to leave Broadmoor because he fears he will no longer be able to watch TV or DVDs in his room, according to the Sun.
The psychiatric home, which houses 210 patients, has previously been rated inadequate by a watchdog.
Criticism
Sutcliffe, who left school at the age of 15 to work as a gravedigger, carried out his murder spree over a period of five years.
His main targets were prostitutes. According to reports, he had many bad experiences with sex workers in his teenage years.
The serial killer is also responsible for the death of Emily Jackson, who he stabbed 51 times in 1976.
West Yorkshire Police were criticized for being inadequately prepared for an investigation on that scale.