'Imperial' submarine exclusion zone will destroy Scottish fishing jobs, MoD told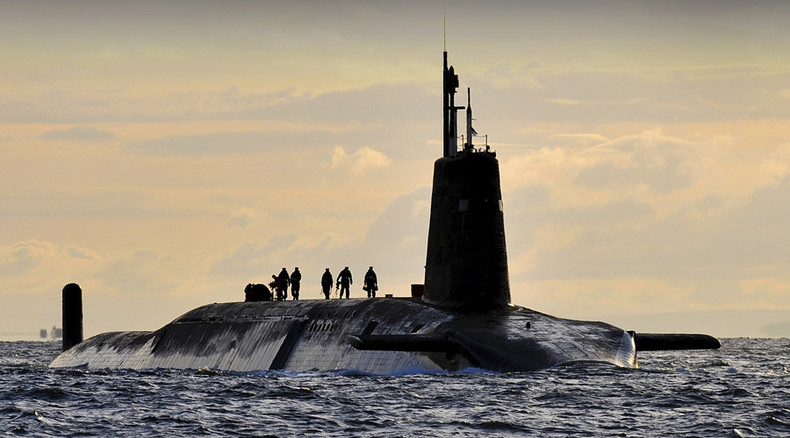 Scottish fishing jobs could be under threat due to an "imperial" Ministry of Defence (MoD) attitude to a proposed exclusion zone around a Navy torpedo firing range, according to an MP.
Scottish National Party (SNP) MP Ian Blackford has tabled an Early Day Motion claiming the MoD has failed to look adequately at the potential economic fallout of a submarine firing range around Applecross and Raasay in western Scotland.
The proposed change would limit the times at which fishing could take place in the area. The area is already home to the British Underwater Test and Evaluation Centre (BUTEC), which conducts testing on submarines there.
Blackford and local fishermen argue up to 140 jobs are at risk if the plans go ahead, leading the MP for Ross, Skye and Lochaber to write to Defence Secretary Michael Fallon about proposed changes to byelaws to allow the area to be used.
The motion says the MoD has not yet "taken account of reasonable requests for carrying out an economic impact assessment on the effect of the proposed MoD byelaw changes to the inner sound in the north west of Scotland that will close off valuable fishing grounds."
This, the motion argues, leaves "the conclusion that the MoD do not recognize legitimate local interests to the extent that it appears uncompromising in its imperial attitude; and calls upon the government to address these legitimate concerns."
Local fisherman are also opposed to the plans which were laid by the MoD's Defence Infrastructure Organisation (DIO) and arms firm QinetiQ.
"The fishermen are very concerned. It is going to affect a huge displacement of ground and affect upwards of 30 boats and put a huge strain on the area. We are pretty devastated by it all," creel fisherman and Applecross Community Council chairman Alasdair Macleod told the Northern Times.
"They are just turning the place into a Navy base. This could be the death knell of this way of life in this place."