Britain leads 7-state Joint Expeditionary Force, mobilizing 10,000 troops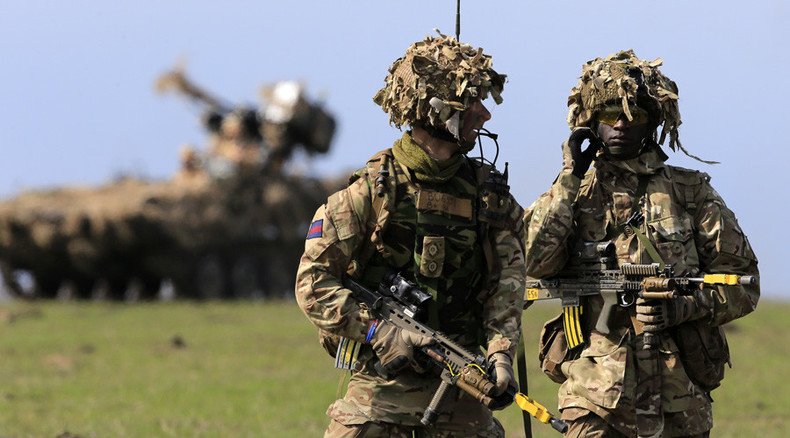 Britain will play a leading role in a new Joint Expeditionary Force (JEF) including troops from Denmark, Estonia, Latvia, Lithuania, the Netherlands and Norway, which could be in a position to mobilize 10,000 soldiers.
Defence Secretary Michael Fallon announced the UK's involvement on Monday after he hosted the defense ministers of the other six states preparing to sign the international agreement.
The memorandum of understanding, signed by all seven ministers, will allow the signatory states to share armed forces' skills, resources and knowledge.
The JEF is a pool of "high-readiness" forces which can be deployed into combat roles and for humanitarian assistance, the Ministry of Defence (MoD) said.
"In a world of ever-greater uncertainty and growing threats, it's right that the UK plays a leading role in developing this high-readiness force. Building on our pledges made at the NATO Summit, this demonstrates our commitment to crisis management and cooperative security," Fallon said.
"The concept is distinct from existing treaty organizations, but can complement other multinational high-readiness intervention forces and can support the activities of the UN, NATO and the EU. The UK's contribution is expected to include lead commando, airborne, armored, aviation, air and maritime task groups," he added.
The announcement comes as a survey found millions of Britons are in favor of a united European army.
Carried out on behalf of Cambridge University by pollsters YouGov, the findings indicate 36 percent of Britons would support a pan-European military force, a conclusion which jars with widely-held perceptions of British Euroskepticism.
A further 36 percent did not know how they felt or had no strong leanings, while 29 percent said they were strongly opposed.
Unsurprisingly, UK Independence Party (UKIP) voters were the most opposed, with 51 percent against the idea, while 47 percent of Labour voters and 46 percent of Liberal Democrat voters backed the notion of a European force.
A further 60 percent majority felt the UK should work closely with European nations on broader issues of foreign policy in the wake of the Paris attacks, which left 130 dead and more than 300 injured.
You can share this story on social media: