British ISIS mom hints she will become suicide bomber to avenge husband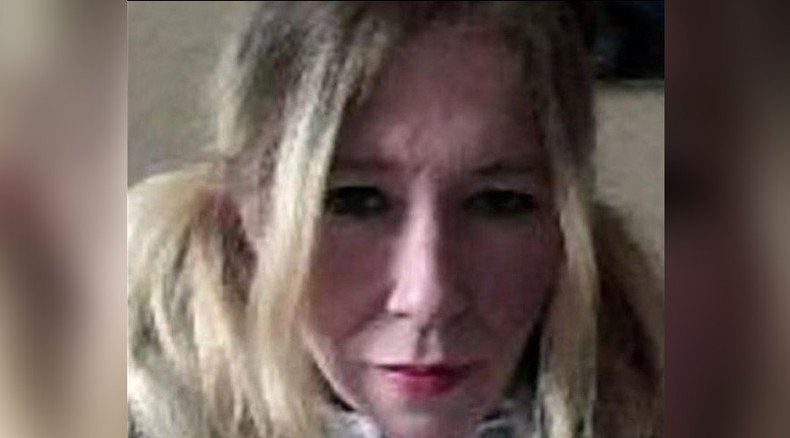 Fugitive mother Sally Jones who fled Britain to join Islamic State (IS, formerly ISIS/ISIL) has hinted she may become a 'black widow' suicide bomber after her husband was killed in a drone strike.
Jones, a mother-of-two from Kent, has said she wants to find "paradise" – a suggestion she may be preparing for death.
The former punk rocker is believed to have used a social media account to honor Hawa Barayev, the world's first 'black widow' suicide bomber.
Jones' post quoted the female suicide bomber, who killed herself and 27 Russian Special Forces soldiers in 2000.
"I know what I'm doing. Paradise has a price and I hope this will be the price for paradise," she said, according to the Sunday Times.
It is believed Jones will follow in the footsteps of previous 'black widow' suicide bombers who lost their husbands.
Like her late husband, Jones is also said to be on US and UK 'kill lists' and is currently one of the world's most wanted terrorists.
Raffaello Pantucci, director of International Security Studies at think tank the Royal United Services Institute (RUSI), said Jones may be plotting an attack. "If she did do something, she would have to make it very symbolic or very big."
Jones, 47, was married to Junaid Hussain, 21, an IS propagandist and recruiter. She left the UK with her 10-year-old child in 2013.
Hussain, who was from Birmingham, was killed in a US drone strike on Raqqa in Syria in August.
After her husband died, Jones tweeted: "I'm gonna come back & expose some more of your military America & I'm gonna prove to you how social media will be your downfall."
Earlier this year she tried to recruit young Western girls through Twitter by promising them "an awesome life."
Jones was publicly identified by the Sunday Times in August 2014 when the newspaper reported a white British woman had joined IS and expressed a desire to "behead Christians" in Twitter posts.
IS uses social media such as Twitter, Facebook and Ask.fm as a major recruitment tool. Women account for approximately 10 percent of the 600 British Muslims recruited by IS, according to the Quilliam Foundation.
The charity released a 2014 report which said "the promise of an Islamist utopia" attracts women. "Many of these girls are not allowed out, or to do certain things in society," Quilliam's managing director Haras Rafiq told Reuters. "When they are online, they are being targeted with messages of empowerment."
You can share this story on social media: