Syria airstrikes: Corbyn gives Labour MPs free vote, asks Cameron for 2 day debate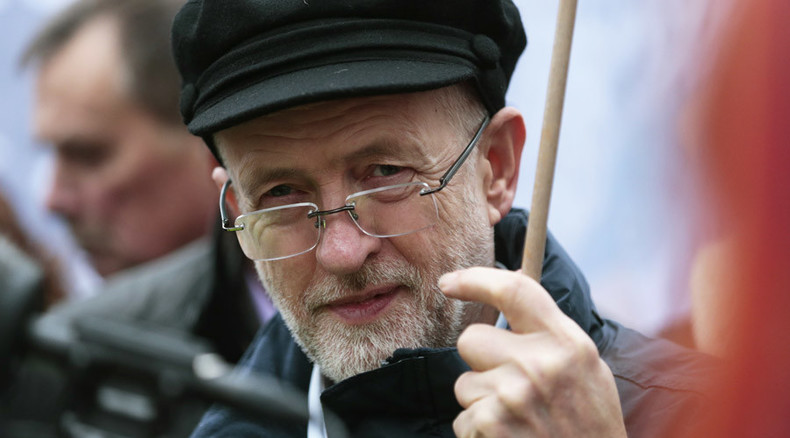 Labour Leader Jeremy Corbyn has bowed to pressure from Shadow Cabinet colleagues and given Labour MPs a free vote on whether to extend airstrikes against Islamic State (IS, formerly ISIS/ISIL) from Iraq into Syria when Prime Minister David Cameron calls a vote.
As part of the agreed free vote, Corbyn has written to Prime Minister David Cameron to ask for a two day debate on the proposed military measures.
In the letter, Corbyn said there must be "full and adequate" time for a debate before a vote was taken.
Corbyn, who staunchly opposes extending airstrikes, faced a rebellion among senior party figures, including Shadow Foreign Secretary Hilary Benn, Deputy Leader Tom Watson and Shadow Education Secretary Lucy Powell, who support a bombing campaign.
Cameron is expected to call a vote on airstrikes later this week, having previously said he would not take the gamble until he was guaranteed majority support among MPs.
Corbyn had previously stated that his party would only support airstrikes if they met preconditions including a unanimous decision from the United Nations and a coherent humanitarian plan, as well as high levels of local support.
He is expected to emphasize that Cameron's plans for airstrikes do not meet his conditions.
The Labour Party held a Shadow Cabinet meeting on Monday. The rebellious MPs persuaded Corbyn that MPs were to have a free vote, which means party whips will not be able to influence their decision.
It comes as a survey of Labour members suggested that an estimated 70,000 individuals are opposed to bombing ISIS in Syria.
Some Labour MPs have said Corbyn should step down amid the in-fighting, suggesting his leadership is not representative of the views of most MPs.
When asked about the mutterings of a coup to overthrow him, Corbyn told the BBC: "I feel there are some people who haven't quite got used to the idea the party is in a different place."
Unite trade union leader Len McCluskey sent a stark warning to rebellious MPs in a piece for the Huffington Post. He said the party must remain united under Corbyn, whatever his decision on the Syria vote.
"I do not know whether there will be a free vote on Syria or not. However, that is a decision for Jeremy to make. But we cannot have a free-for-all party. If those Westminster bubble-dwellers who hanker back to the politics of the past cannot show the elected leader – and those who voted for him – more respect, then they are writing their own political obituaries."
Diane Abbott MP, who backs Corbyn's anti-war stance, said before the meeting that giving MPs a free vote would amount to a victory for Cameron.
"It's a matter for the leader what the whipping will be, but we are a party of government and a party of government has to have a position on matters of peace and war," she said.
"The problem about a free vote is it hands victory to Cameron over these airstrikes, it hands victory to him on a plate. I don't think that's what party members want to see," she added.
The Stop the War coalition, which Corbyn formerly chaired, say that giving MPs a free vote would "undermine" the Labour leader's power.
Cameron is understood to have the majority of Tory MPs in favor of airstrikes.
There are reports that Foreign Secretary Philip Hammond and Defence Secretary Michael Fallon have been telephoning Labour MPs to persuade them to back the prime minister ahead of the expected vote on Wednesday.
You can share this story on social media: