Hammond under fire for accepting £2,000 watch from Saudi sheikh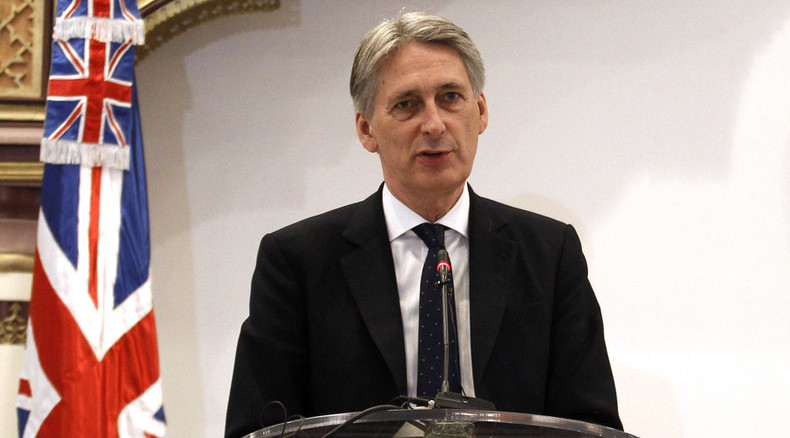 Foreign Secretary Philip Hammond accepted a watch worth £1,950 from one of Saudi Arabia's richest men over the summer despite a ban on ministers accepting gifts worth more than £140.
Saudi billionaire Sheikh Marei Mubarak Mahfouz bin Mahfouz gave Hammond the pricey trinket during an event celebrating the 800th anniversary of Magna Carta in Hammond's Runnymede constituency.
Hammond argued the event, an unveiling of a statue of the queen—sponsored in part the anglophile Sheikh—was a "local commemoration," and that he attended as local MP rather than a minister, allowing him to skirt ministerial rules.
However, the day after the event, the Foreign Office issued a press release in which Hammond wrote: "I am immensely proud to be taking part in these celebrations, both as foreign secretary and MP."
Labour MP John Mann said Hammond should not have kept the watch in either case.
"What on earth was he doing? No MP should be accepting watches worth nearly £2,000 as a gift. He should now give it to charity."
Under the ministerial code of conduct, gifts worth over £140 become the property of the government unless the MP decides to purchase the item. The code stipulates that ministers must not accept gifts that would place or appear to place him under an obligation.
A spokesman for Hammond said: "As MP for Runnymede and Weybridge, Mr Hammond attended the local community organized unveiling, in his own constituency, of a statue of HM Queen to mark her long reign.
"The gift of a watch to mark the unveiling of the local commemoration was a constituency matter, not a government one, which is why it was declared fully, openly and properly in the Commons' register of interests."
The mini-scandal comes after former Liberal Democrat leader Paddy Ashdown accused David Cameron's conservative government of bowing to oil rich Gulf States on British foreign policy matters.
Ashdown linked the "closeness" between wealthy Gulf donors and Tory ministers to the failure of the UK government to crack down on the flow of funds to Islamic State from countries such as Saudi Arabia and Qatar.