Surge in excess winter deaths blamed on 'ineffective flu vaccines' & 'fuel poverty'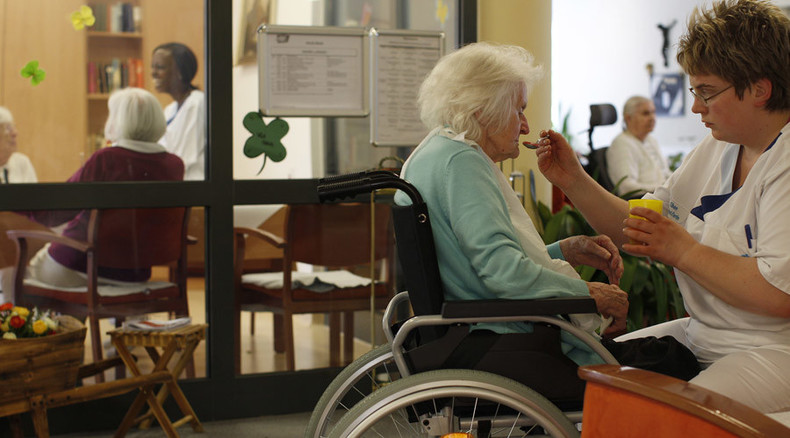 Nearly 45,000 excess deaths were recorded in England and Wales last winter, the highest since 1999, figures show. Experts have blamed the rise on ineffective flu vaccines.
The figures, published in a report by the Office for National Statistics (ONS), show excess winter deaths increased 151 percent last year, representing the biggest annual jump in more than 40 years.
Most of the deaths involved people aged 75 and over, with underlying respiratory illness and flu viruses being the main causes, the report found.
The ONS said the rise may be related to the "greater vulnerability" of people with these conditions.
More people died over the winter period in the South West of England, while there were fewer deaths in Yorkshire and the Humber and Wales, according to the report.
The findings also show there were more excess deaths among women than men last winter.
Female deaths soared from 10,250 in 2013/14 to 25,000 in 2014/15, compared with a rise from 7,210 to 18,400 for men.
Experts say the disparity is due to the larger population of elderly women than elderly men in England and Wales.
Claudia Wells, head of mortality statistics at the ONS, said the flu vaccine was "not as effective" this winter.
"A major cause behind the rise was the flu virus, with estimates showing that the flu vaccine was not as effective this winter compared to previous years," she told the BBC.
"While the cold temperature is a factor, most of last winter was warmer than average."
Even though cold temperatures were not blamed as the main cause of the increase in deaths, elderly care charity Independent Age called on the government to fight 'fuel poverty'.
"This isn't just a story about cold weather; it's a story of cold, damp and poorly insulated homes and pensioners who can't afford to pay heating bills," its chief executive Janet Morrison said in a statement.
"Tragically, the influenza vaccine was only effective in a third of cases last winter, which appears to have been a major factor in the rise. But even discounting the impact of the flu, the figures are still far higher than in previous years."
Labour's shadow health secretary Heidi Alexander called the findings a "scandal."
"Many of these excess deaths are caused by people living in homes that are too cold, and alongside action on social care, the Government needs to gets serious about tackling fuel poverty," she said.
"Home insulation has fallen by 80 percent under the Tories and is set to be cut back even further.
"Older people should not have to choose between heating and eating."
However, Public Health England estimates show the flu vaccine for 2014/15 to be 34 percent effective.
The Department of Health said it is "vital" elderly people and pregnant women get their flu jab this winter.
"Flu is serious, causing severe illness and deaths in winter. It is vital that older people, pregnant women and those with a health condition get their flu jab this winter.
"Our Cold Weather Plan sets out a series of actions that health and social care organizations, voluntary groups and individuals can take to plan for cold temperatures and help reduce cold-related illnesses and deaths."