Sticky business: Activists glue themselves to gates of immigration detention center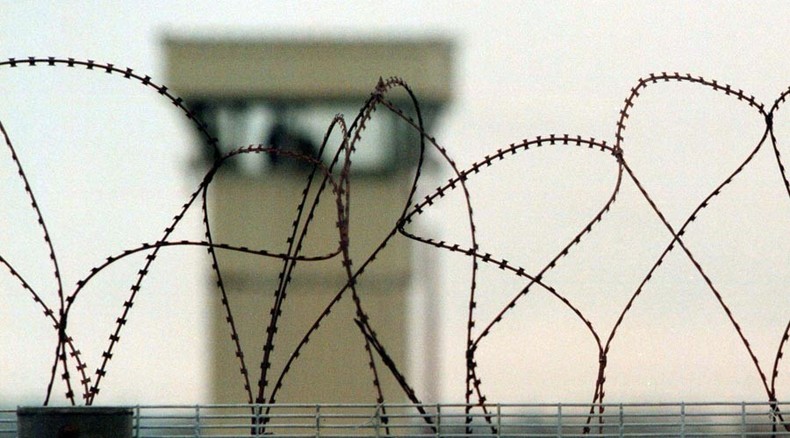 Two activists have glued themselves to the gates of an immigration detention center near Heathrow airport during a protest aimed at stopping a deportation flight from leaving the country. 
Ten demonstrators gathered at the gates of Colnbrook detention center on Tuesday night after a rallying cry from Unity Centre, an anti-deportation and asylum seeker rights group, to try to halt the departure of a privately chartered flight bound for Nigeria, Ghana and Sierra Leone.
The activists formed a blockade to stop a bus carrying deportees headed for Stansted airport on the other side of London.
Police were called to the scene and remained for five and half hours. No arrests were made.
A spokesperson for the Metropolitan police confirmed: "There were a small number of demonstrators in attendance at the immigration center who had been there since 5.30pm.
"We were on the scene with the fire brigade in a monitoring role and there have been no arrests."
Unity Centre issued a call to action on Tuesday, writing in a post on its website: "We call on everyone to make urgent contact with the airport and the presumes [sic] airline throughout the afternoon, evening and night to show opposition to this practice."
The notice explained: "Many individuals have ongoing immigration cases, many cannot afford to pay the huge legal fees to regularize their stay and most have families, children, partners and strong ties to the UK. For this current flight there have been reports of individuals who were born in the UK being given this removal, individuals with disputed nationalities and severe health conditions.
"This has been enabled by a very suspect agreement between the Nigerian High Commission and the UK Home Office regarding issuing travel documents without following the procedures they themselves outline."
A recent tightening of deportation rules allows the Home Office to send individuals back to their home countries even while their immigration appeals are pending. They are then allowed to continue their application from their country of origin.
In September, dozens of Nigerian care works, some of whom had been working in the UK for years, were arrested in raids throughout London and taken to immigration detention centers.
The chartered flight set to depart on Tuesday night was expected to carry more than 500 Nigerians, including many of the care workers arrested in September.
READ MORE: 'I just wanted to die': Asylum seeker detained at Yarl's Wood speaks to RT
You can share this story on social media: