NHS children's services privatized as healthcare budget deficit balloons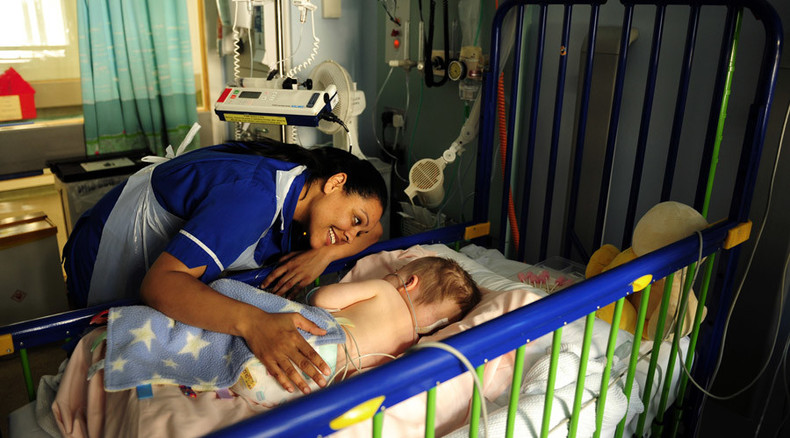 Children's health services in parts of western England have been privatized under a £64-million deal with Richard Branson's Virgin Care, the Western Daily Press reports. The sale comes as a £2.2-billion black hole threatens the future of public healthcare.
National Health Service (NHS) bosses defended the decision to privatize community child health services in Wiltshire, saying it would offer a solution to shortcomings in providing "consistent" care across the county.
However, critics say privatization will lead to substandard care and will be more expensive.
The deal with Virgin Care comes as the head of England's NHS secured an extra £3.8 billion for frontline care, having convinced Chancellor George Osborne the healthcare budget must be "front loaded."
According to one insider, NHS Chief Executive Simon Stevens had taken part in "vibrant discussions" with Osborne before the Chancellor was convinced of his case.
However, in reality the extra funds will come in part from cuts to other areas of the NHS, including nursing training.
It also comes against a backdrop of NHS debt, with the health service expected to end the financial year with a £2.2-billion deficit.
Despite the injection of extra funds, critics have argued that public health services still face budget cuts. Social care, directed by the council and including sexual health and stop smoking clinics, are all facing cuts.
Social care budgets have also been cut, placing more pressure on the NHS as more medically fit people are forced to stay in hospitals due to lack of social services.
Rob Webster, chief executive of NHS Confederation, welcomed the extra NHS funding but said, "We are clear that significant risks remain."
"In particular, the NHS will fail to deliver good care without adequate social care provision and improvements in the public's health.
"Local government budgets have been cut dramatically over the last five years and there is no doubting the knock-on impact this has on the NHS.
"If the funding gap in social care is not adequately addressed, costs will be shifted to health and if we don't use resources to keep people healthier for longer, we store up trouble for the future," he added.