Trident nukes could be moved from Scotland to N. Ireland, DUP MP says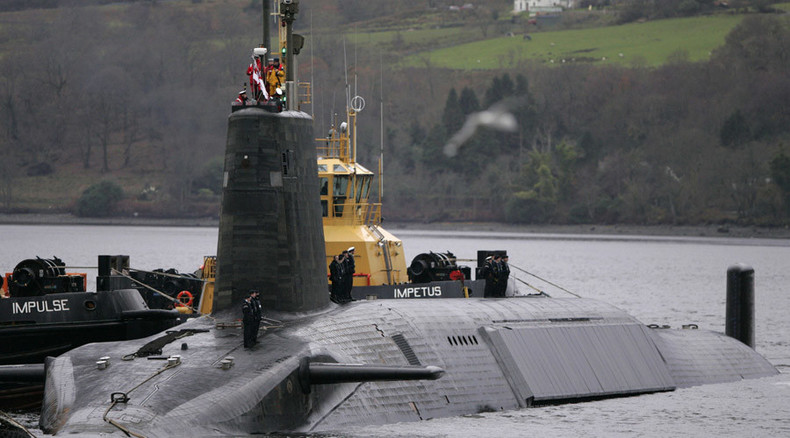 Britain's Trident nuclear submarines could be moved from their Scottish mooring at Faslane to Ulster, Northern Ireland, the Democratic Unionist Party's (DUP) Jeffrey Donaldson has said.
Donaldson made his comments in the House of Commons on Tuesday, intervening when Prime Minister David Cameron came under fire from the Scottish National Party (SNP) while outlining his plans for UK's defense strategy.
The SNP's Angus Robertson, who is MP for Moray, told Cameron the nuclear weapons currently based in a military port at Faslane are deeply unpopular with Scottish people.
Read more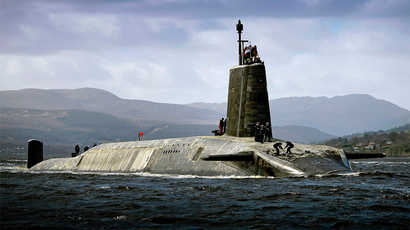 "What kind of family of nations with a respect agenda imposes something on one of its members against its will?" Murray asked.
Donaldson was quick to fire back, telling the House, with "support for the Union in Northern Ireland growing ever stronger, may I help to assuage the concerns of the Right Honorable Member for Moray by saying that we have lots of loughs and lots of ports, and that if the government ever need a new home for Trident, Ulster is there."
Other Northern Irish political parties were quick to brand Donaldson's suggestion "arrogant" and "ridiculous."
Steve Agnew of the Green Party of Northern Ireland told the Belfast Telegraph he felt it was "ridiculous that Jeffrey Donaldson is making such a statement, particularly given the fact there has been no public consultation on the matter.
"To make such a bold statement on behalf of Northern Ireland on an issue on which there has never been any consultation or public debate is arrogant. No political party is in a position to do that," Agnew added.
This is not the first time a row over potential venues for Trident has exploded. In April, Westminster feared the Scottish National Party (SNP) may force the weapons out of Scotland. The British colony of Gibraltar, at the mouth of the Mediterranean, was floated as a possible alternative.
Dr Nick Ritchie, who lectures in international security at the University of York, told the Express newspaper at the time that "if the [Ministry of Defence] is exploring other options, it shows admirable planning and foresight. Choosing Gibraltar would avoid the nimbyism [not in my backyard] question."
Ritchie felt the deal clincher would be pro-British feeling.
"Any alternative site in England or Wales would carry political down sides. But Gibraltar has enough patriotism to overcome this."
However, Ritchie conceded such a move might well inflame already fraught relations with Gibraltar's Iberian neighbors.
"It would be interesting to see Spain's reaction," he said, "since it is a non-nuclear member of NATO."