Trident nukes vulnerable to cyberattacks – ex-defense secretary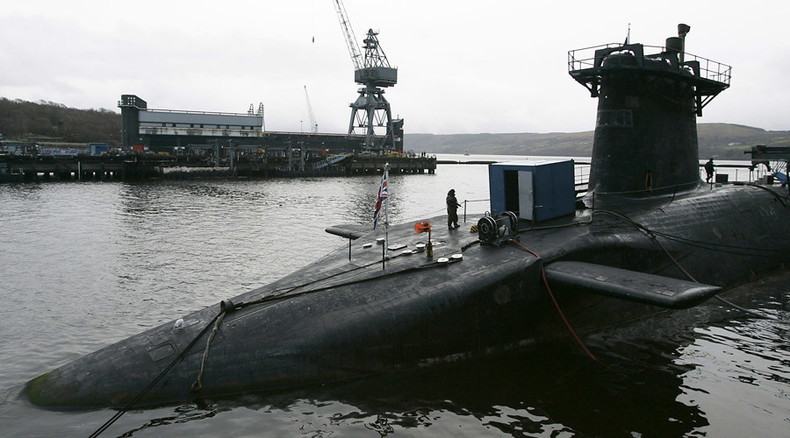 Britain's Trident nuclear arsenal could be rendered obsolete unless the government can safeguard the fleet against cyberattacks, according to former Labour Defence Secretary Des Browne.
Following Prime Minister David Cameron's Strategic Defense and Security Review (SDSR) announcement on Monday, Browne, who served as a Labour defense secretary between 2006 and 2008, said Trident can't be guaranteed unless the risk of cyberattack is fully assessed.
Read more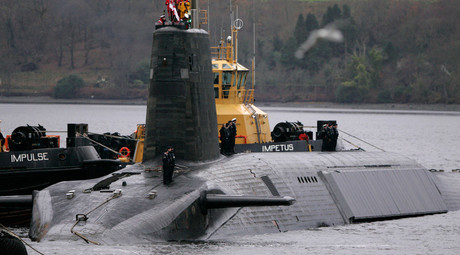 Browne referenced a report on cyber resilience published by the US Department of Defense (DOD) Defense Science Board in 2013.
The report highlights the risks of an "attack from a sophisticated and well-resourced opponent utilizing cyber-capabilities in combination with all of their military and intelligence capabilities."
Browne, who is now a peer and chairs a disarmament lobbying group called the Nuclear Threat Initiative, told the Guardian: "The government have an obligation to assure parliament that all the systems of the nuclear deterrent have been assessed end-to-end against cyberattacks to understand possible weak spots, and that those weak spots are protected against a high-tier cyber threat.
"If they are unable to do that then there is no guarantee that we will have a reliable deterrent or the prime minister will be able to use this system when he needs to reach for it."
Labour is also running its own parallel defense review with former London mayor Ken Livingstone as co-convener. Livingstone backed Browne's comments and used the opportunity to further attack Cameron.
"Those questions need to be answered by the prime minister in the House of Commons before we commit to spending £20 billion on another generation of this stuff," he told the Guardian.
"Spending £20 billion on something is bad enough, but spending £20 billion on something that won't be able to work is a bit of a problem," he added.
There are also concerns about the age of Trident and the speed with which the fleet can be replaced given the seriousness of threats being touted.
Lord West of Spithead, a former head of the Royal Navy, criticized Cameron's decision in the SDSR to extend the life of the UK's four nuclear missile carrying vanguard submarines until their replacement comes into service.
He told the Times newspaper on Tuesday the situation is "bloody dangerous."